We invite you on a trip through historic Alberta as seen through the lens of the postcard photographer and the greetings written to family and friends.
The Golden Age of the postcard
The early 1900s was the Golden Age of the postcard. An album bulging full of collected postcards provided great shared entertainment in an era before radio or television. Cards were collected as souvenirs, or mailed ahead to announce a visit, or to share news – often the trivial details of day-to-day life. They provided a convenient way to keep in touch without the burden of extensive writing. The postcard industry promoted this point as much as literary critics decried it. To some the fine art of letter-writing appeared threatened with extinction.
Early postal regulations permitted only the name and address on the back, so by necessity a message defaced the image side. By 1906, the Universal Postal Union adopted the divided back allowing room for both the message and address. The postcard below was mailed in 1905, predating this change.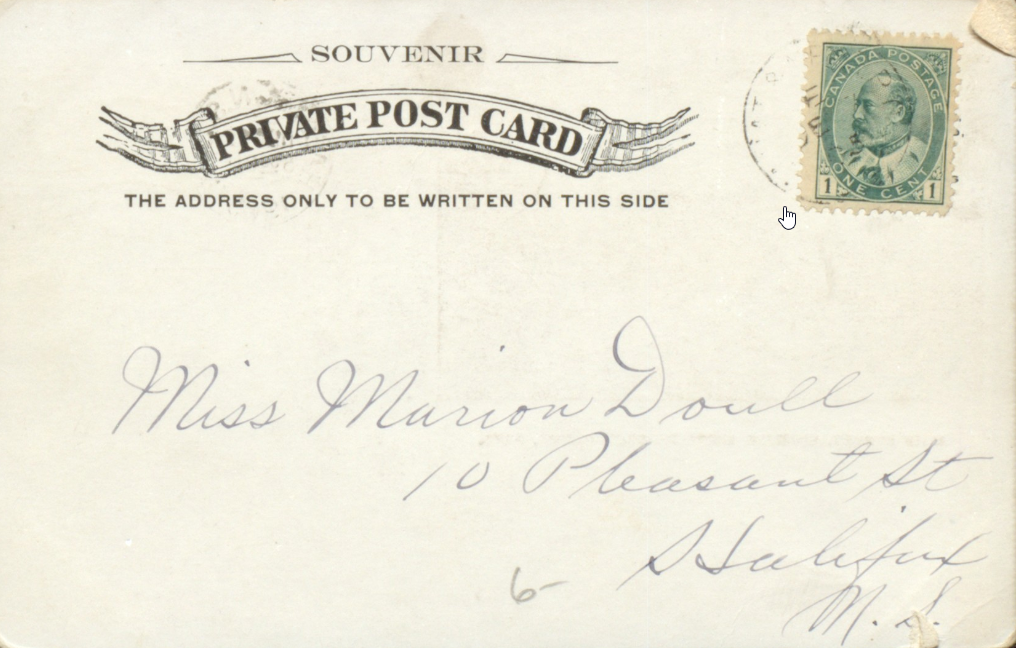 Main Street, looking west, Pincher Creek
The message to Miss Marion Doull reads: "As you can see this is indeed a main street. You can see by the picture what kind of place I am in. Getting along fine. Received your letter Monday. Fair weather, think I will like it O.K. / Will"
For the past few months a team of colleagues at Cameron Library have been scanning postcards to add to our online Prairie Postcard Collection. Recently they have been working on a box of cards that feature towns in Alberta. The story map below spotlights a few of these gems collected from across our province.
We hope you enjoyed the voyage back in time! We continue to add to our collections in the Internet Archive, and invite you to have a look. Deciphering the handwritten messages is half the fun!
Love us on the blog? Chances are, you'll love us on social media! Follow us, @uofalibrary, on Instagram & Twitter!