This December we're turning our attention towards the Southeast Asian country of Vietnam and some of the wonderful aspects of Vietnamese culture. Vietnam and China have been entwined throughout their histories due to the Chinese Empire's expansion into Southeast Asia in 3rd Century BC. As a result, Vietnamese culture demonstrates a Chinese influence. Despite this, and the influence of 19th and early 20th century French colonial powers, Vietnam retains a distinctive flavour. To start the fun, here are a few fun facts to get in the spirit of things.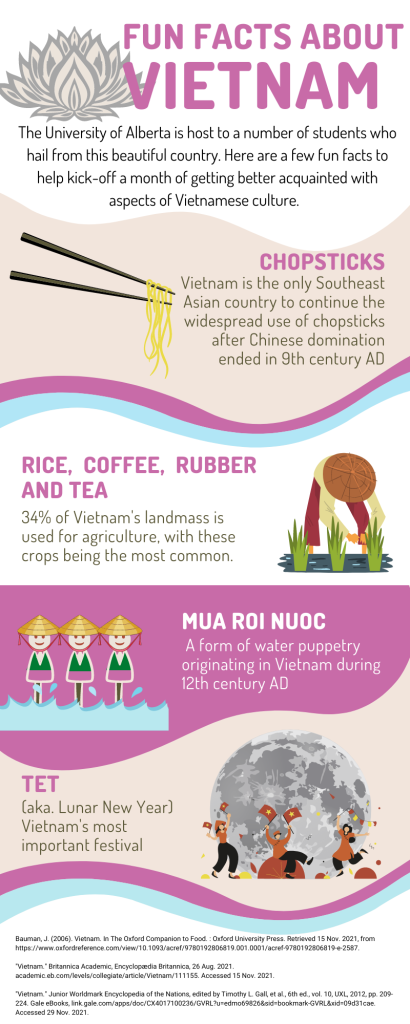 To learn more about this fascinating nation, try some of these databases:
South and Southeast Asian Literature
Foreign Office Files for South East Asia
Asia at War, World War 2 as Described by USPG Missionaries, 1914-1946
International Women's Movement: The Pan Pacific/Southeast Asia Women's Association, 1950-1985
Thanks for the read! Like our blog posts? We invite you to subscribe to our newsletter (scroll down to the bottom right side of this page). Love us on the blog? Then you'll love us on social media! Check us out at @uofalibrary on Instagram & Twitter!