Cet article a été rédigé avant l'annonce des dernières restrictions de santé publique. Les requêtes sur ces livres ne seront pas disponibles avant la réouverture de notre service de collecte de livres-exterieur. Visitez notre
page de mise à jour COVID-19
pour plus d'informations.
… Alors ils ont mis la combinaison de neige d'Andrew. Il y'avait 15 fermetures éclair, 10 cordes et 5 boucles. Il a fallu environ une heure pour le mettre en place. Quand ce fut finalement terminé, Andrew sortit dans la cour arrière, lança une boule de neige et dit: «JE DOIS FAIRE PIPI.»

– I Have To Go! by Robert Munsch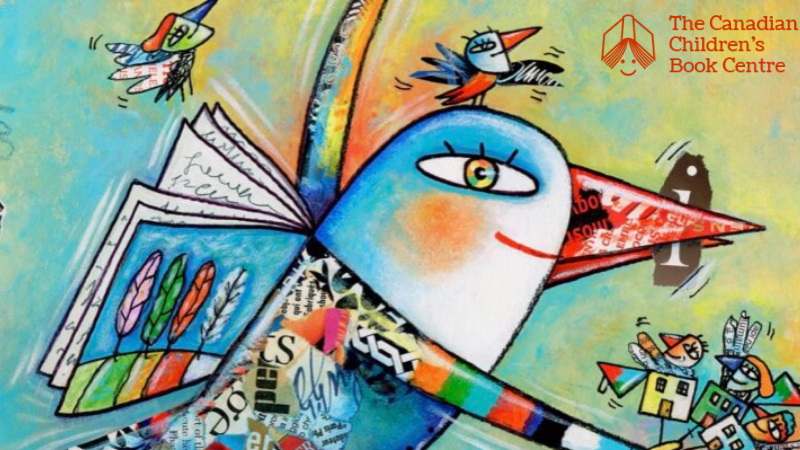 J'ai grandi sur les livres écrits par Robert Munsch. Depuis plus des 30 ans de mon enfance, le paysage des livres jeunesse canadiens s'est considérablement élargi et je vous invite à l'explorer avec moi.
Au cours de la semaine du 2 au 8 mai 2021, notre pays célébrera la Semaine canadienne du livre jeunesse. Organisée par Canadian Children's Book Centre, ce sera une semaine de célébration des livres jeunesse canadiens et de leurs auteurs.
Cette année, vous pouvez accéder à la collection du Canadian Children's Book Centre de la Bibliothèque de l'Université de l'Alberta par le biais de notre service de collecte de livres-exterieur. Voici un petit échantillon de Canadian Children's Book Centre de livres jeunesses (limité à «Livres»):
Visitez le site Web de la Canadian Children's Book Week pour en savoir plus sur la célébration et la liste des auteurs en tournée.
La version originale de ce texte peut se lire ici
Traduit par Alèthe K.