The University of Alberta Archives website has been overhauled and redesigned. It's looking fabulous, if we do say so ourselves!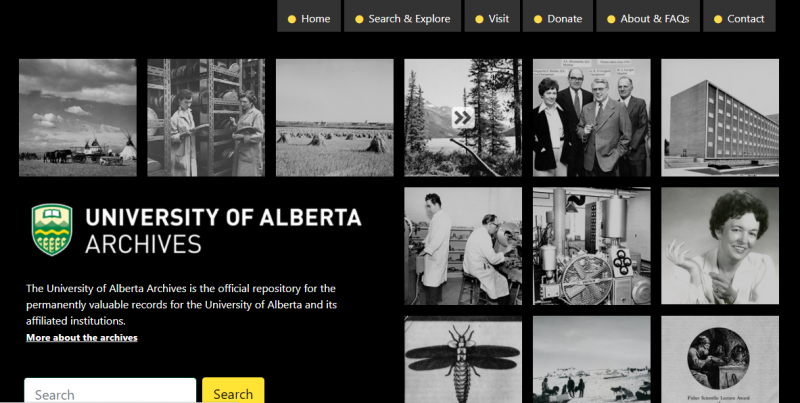 With the new website, users will be able to:
easily search the archives collection from the homepage search bar,
read FAQs to help you prepare for a visit to the archive,
and discover the Archives Digital Collections hosted on ERA (UAlberta's digital repository) and the Internet Archive.
We hope you enjoy the new online experience for the archive.