Students and staff use the library on the daily, in person and online. This is how…
Shannon Stunden Bower is a historian and geographer employed at the University of Alberta.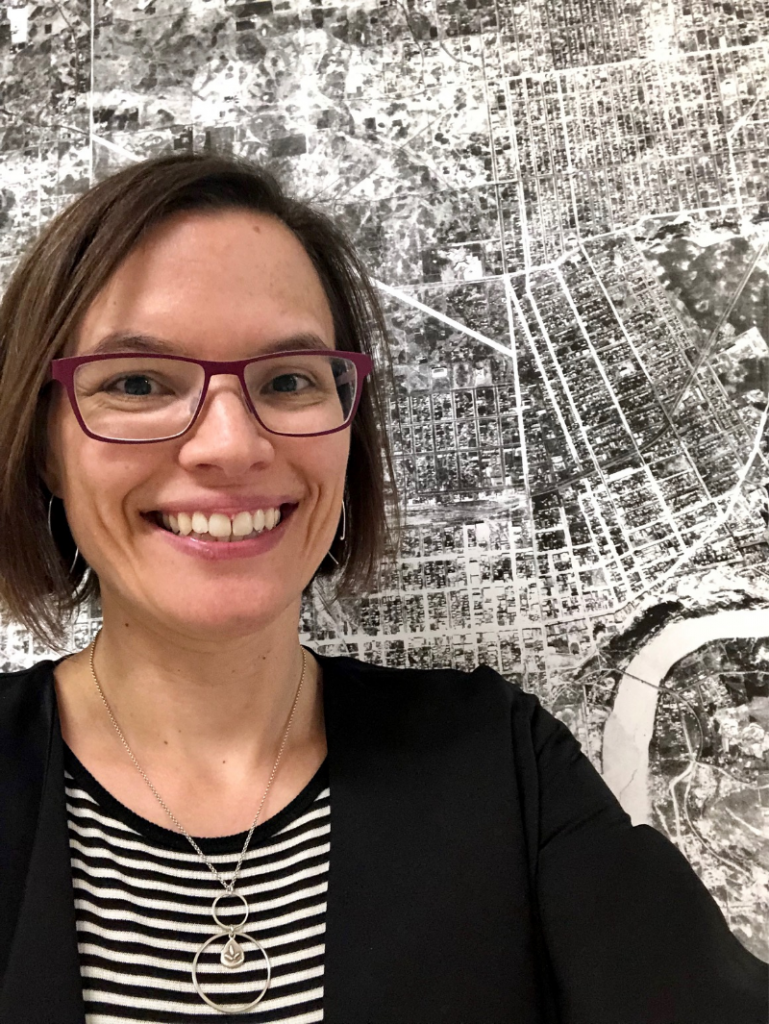 What is your "go to" resource for research in the UAlberta collection? and what do you like about it?
I like accessing the NEOS catalogue for how it limits the search to items held in Alberta libraries. I study the state's role in environmental change, so through NEOS often I find government documents that make great primary sources.
How are you using maps in your life and research?
In my role as an environmental historian, I study maps as part of my effort to track human and environmental change over time. I also study maps for clues about what aspects of the environment were seen as important in the past – often, decisions about what to map and what not to map are very revealing.
What kind of information does a map tell you that you can't get from other resources?
Maps are geographically specific in ways that facilitate efforts to incorporate environmental information from a variety of sources. This can be useful in efforts to assemble a more complete understanding of environmental history.
Could you do your research without maps? and if so, why aren't you?
Not without making silly mistakes! And not without abandoning any effort to understand how people tried to catalogue and manage non-human nature in the mid-20th century – maps and new mapping technologies were essential to these efforts.
Any fall reading suggestions?
I enjoyed From the Ashes: My Story of Being Métis, Homeless, and Finding My Way, a powerful personal memoir by Métis-Cree historian Jesse Thistle.
Last question. Out of curiosity, do you gravitate towards books or ebooks?
Either for leisure, book for work.
The French version of this article is available here: http://uabsj.blogspot.com/2019/09/shannon-stunden-bower_24.html