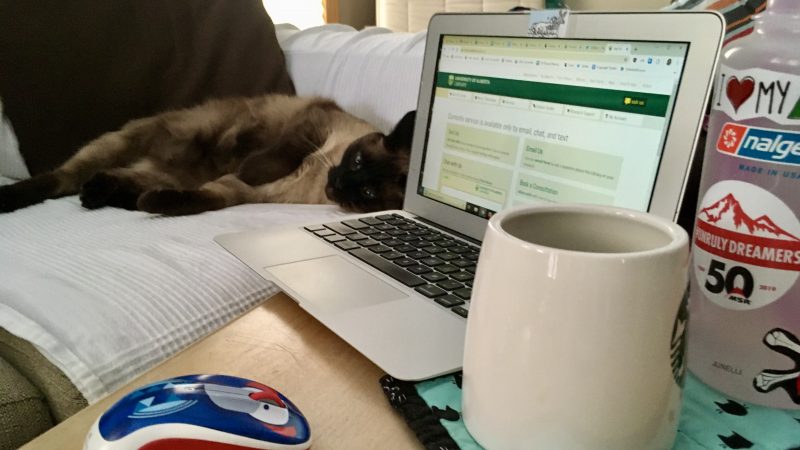 As we see another remote semester come to a close, it is sometimes surreal to think of how long we have been providing support for our U of A community from afar. We were curious to find out what kind of hacks, tips, or pearls of wisdom our colleagues had discovered after working from home, so we asked, What have you learned while working remotely?
This has been key for improving my mental health in 2021 and I hope to continue to grow the habit of being deliberate about planning mini-adventures year-round.
A big thanks to our folks for their contributions! On behalf of the Library & Museums team, we wish you a safe and re-charging summer, and congrats to those who have finished their programs! Should you have any questions for our intrepid library team, don't hesitate to reach out and Ask Us! We are shortening our hours for the spring/summer terms, for full details on our services please visit our website!
Like our blog posts? We invite you to subscribe to our newsletter (scroll down to the bottom right side of this page). Love us on the blog? Then you'll love us on social media! Check us out at @uofalibrary on Facebook, Instagram, & Twitter!