Happy World Health Day!
Were these normal times, everyone would be hunkering down in library spaces for that final push before end of term and our friends at the Healthy Campus Unit would have several fun and healthful diversions set up in their Wisdom Corners. Sadly, the majority of us are still working from home and we can't take advantage of on-site Unwind Your Mind activities.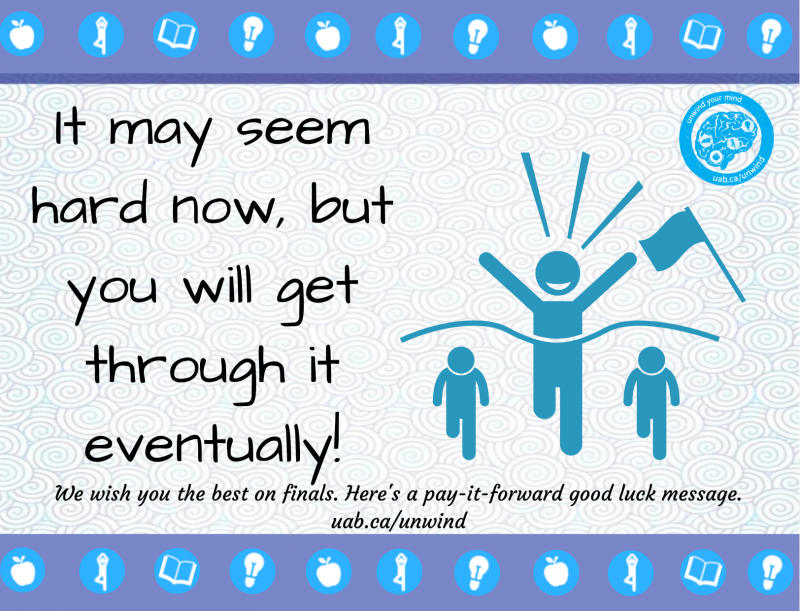 In spite of this challenge, the Healthy Campus unit have put together an assortment of resources to help you have a healthier final exam season. They've got info on meal planning, sleep hygiene, printable colouring sheets and other interactive activities that you can use during a wellness break. There's more to come too! Visit Unwind your Mind's homepage on April 12 for an all new wellness activity.
While we're talking World Health Day, let us point you towards some of the synchronous activities that the folks from the Days of Action Committee have arranged to celebrate the day.
And remember, your friendly University of Alberta Library staff are here to help with your research needs. Go ahead and Ask Us.
Stay safe and healthy! You got this.