Bruce Peel Special Collections received wonderful news that judges of the annual University & College Designers Association (UCDA) Design Competition have chosen three of the Peel library's recently published exhibition catalogues for an Award of Excellence.
The judges evaluated 1,060 print and digital entries for excellence in design, illustration, concept, typography, printing, and overall message; and in this year's competition, they awarded 5 Gold Awards, 12 Silver Awards, and 198 Awards of Excellence.
The award-winning publications will be on display at the 2018 UCDA Design Conference in Grand Rapids, Michigan from September 29 to October 2, where the winners will be recognized with certificates.
"I commend our catalogue designers and Exhibitions & Collections Assistant Kevin Zak for their fine work, as well as the entire publication team (noted below) for their commitment to excellence." says Robert Desmarais, Special Collections Librarian and Head of Bruce Peel Special Collections.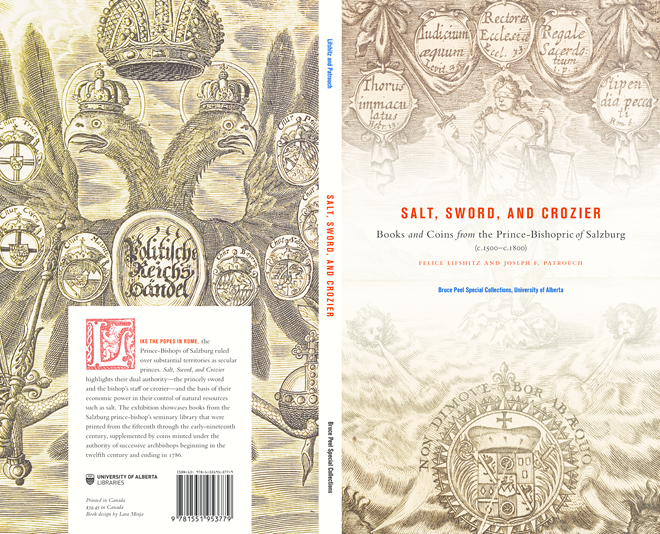 Salt, Sword, and Crozier: Books and Coins from the Prince Bishopric of Salzburg (c.1500-c.1800) by Felice Lifshitz and Joseph F. Patrouch
Credits:
Designer: Lara Minja (Lime Design)
Editorial: Cheryl Cundell
Exhibition Design: Kevin Zak
Photography: Kevin Zak & Louise Asselstine
Special Assistance: Linda Quirk, Jesse Carson, Robin Chorzempa, Paul Gifford, Carolyn Morgan, Jeff Papineau, Michaela Stang, Sara Tokay
Managing Editor: Robert Desmarais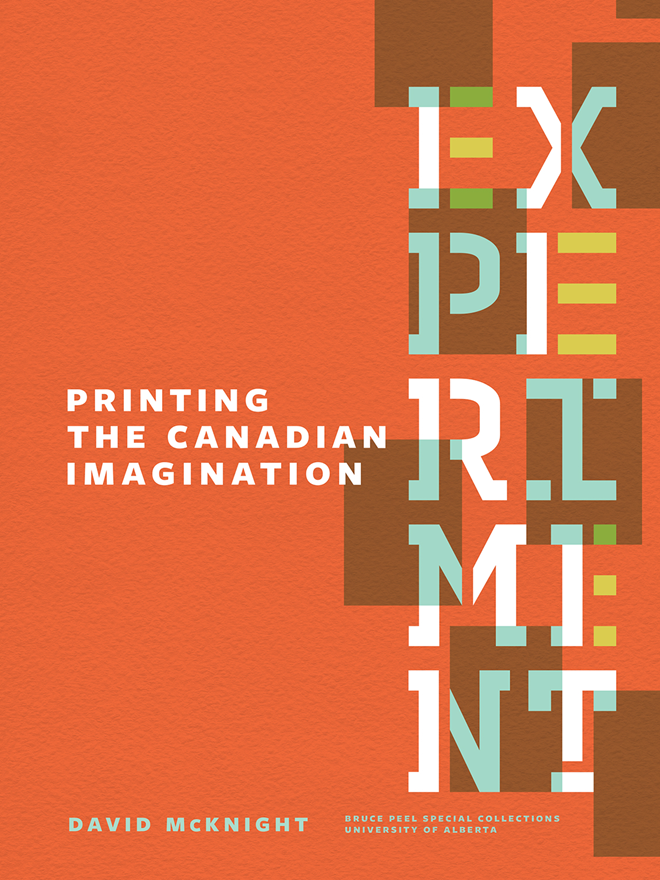 Experiment: Printing the Canadian Imagination by David McKnight
Credits:
Designer: Natalie Olsen (Kisscut Design)
Editorial: Cheryl Cundell,
Exhibition Design: Kevin Zak
Research & Editing Support: Linda Quirk, Jesse Carson, Samantha Nugent
Copyright Consultation: Adrian Sheppard
Special Assistance: Paul Gifford, Michaela Stang, Carolyn Morgan
Digital Reproduction: Jeff Papineau, Kevin Zak
Managing Editor: Robert Desmarais
Binding Fragments: Book Covers in the Salzburg Collection by Felice Lifshitz and Joseph F. Patrouch
Credits:
Designer: Sergio Serran
Design Director: Kevin Zak Special Assistance: Michaela Stang
Managing Editor: Robert Desmarais