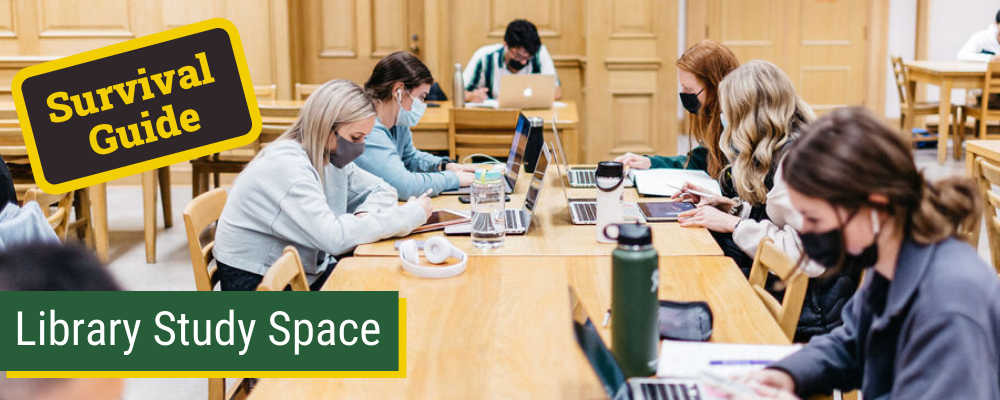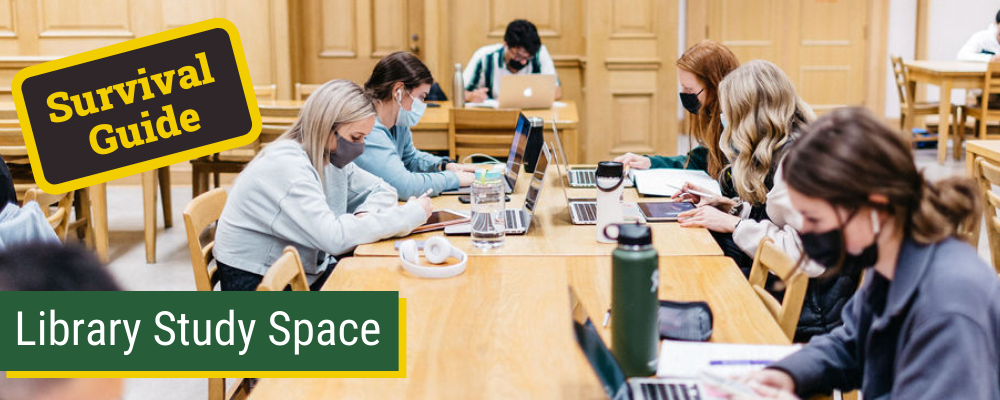 Final exam/project period is barreling towards us. In anticipation of the onslaught of deadlines, the rush to cram for exams and other end of term stressors that keep folks up at night, we wanted to offer a refresher on how optimize your time in the library. Here are a few tips to keep in mind:
Book your study rooms up to a week in advance.
Our room booking system allows each individual to book up to 2 hours per day during the majority of the year. Starting April 4, and for the duration of the final exam period, this allowance goes up to 4 hours per day. Remember, there is a 15 minute grace period for room bookings, meaning if you miss the beginning of your booking by more than 15 minutes, you forfeit the entire booking. If you run into any issues with booking a room, or have any questions about our spaces, please ASK US!
Please honor the noise level of the library space you are studying in.
There are areas in each library designated for silent, quiet and collaborative study. We have this handy page to help you determine what activity is permitted in each area and where to locate each region within your favourite library.
Masks are highly recommended in most of our library spaces, and mandatory in the John W. Scott Health Sciences Library.
No one wants to get sick, especially right before finals. Respect those who are sharing the space and mask-up. It reduces your risk of catching some gnarly bacteria or virus and you'll be helping to keep your fellow students healthy.
Never leave your possessions unattended – SERIOUSLY!
We can't stress this enough. Theft does occur in the library and the last thing you need is to come back from making a trip to the washroom, or to get coffee, and discover your laptop is missing. Save yourself the heartbreak and take your things with you – as inconvenient as that might seem.
Food is not permitted in the library.
If you need a snack or lunch break, take it in an area outside the library. You can bring beverages, provided they are in a covered container.
Take regular breaks.
It's easy to burn out during marathon study sessions. Make sure to get up and walk around to stretch out. Better yet, treat yourself to a coffee or snack.
Cameron and Rutherford Library will be offering extended hours from April 4 – April 26. Visit our library hours page for further details. If you're looking for a new study space, this post from last fall provides some excellent suggestions within each Library.
Good luck and don't hesitate to reach out and Ask us if you have any questions.