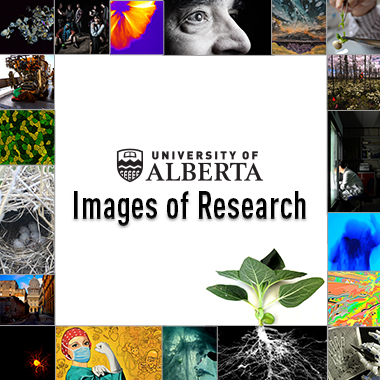 The University of Alberta Library, in partnership with the University of Alberta's Faculty of Graduate and Research Studies (FGSR), is pleased to open the People's Choice Voting for our 2023 Images of Research Competition and Exhibition (IOR).
Our committee was thrilled to receive 89 spectacular entries into this year's competition. Our five judges had the challenge of whittling this substantial pool down to 24 semi-finalists.
To Vote:
To view our selected semi-finalists' work (images and image descriptions) and to cast your vote, please head to our online survey site. Voting closes on Sunday, May 28, 2023 at 5:00 p.m. MST.
About Images of Research:
The IOR competition, digital exhibition and showcase for semifinalists preserves graduate research in digital form, providing an opportunity for graduate students to communicate their research in a different medium and capture the attention of new audiences. All IOR semifinalists and winners will have their submissions deposited into ERA, our education and research archive.
You can view our winning and honourable mention entries from past competitions on our Library website.
Thanks for joining us today! Love us on the blog? Then you'll love us on social media! Check us out at @uofalibrary on Instagram, & Twitter!
This content is licensed under a CC BY-NC-SA 4.0 Creative Commons license.