As many of us are already keenly aware, textbook costs contribute significantly to the cost of learning for students. The last few semesters have presented additional barriers for getting learning resources into the hands of students, from shipping delays to campus closures.
That's why we're so thrilled to see the Students' Union (SU) and the Registrar's Office team up for the pilot ZTC (Zero Textbook Cost) indicator in BearTracks, which highlights low-cost textbook options for students. You may have already read about this program in The Quad, earlier this month.
This program aims to encourage the use of OER or library licensed materials, recognize the instructors who use free resources in their classrooms, and increase transparency for students registering for courses. When registering for classes, students will also be able to easily see which courses have zero-cost textbooks on BearTracks.
The Students' Union has been producing a Be Booksmart report for several years now, demonstrating the impact of textbook prices for students, and showing the clear need for such an initiative. In 2018, 76% of students had chosen not to buy a textbook purely due to the cost. In 2020, that number increased to 81%, with 41% of respondents stating this was a frequent occurrence. The 2020/2021 report also shares that 30% of students feeling unprepared, or less successful due to textbook costs. Allowing students to see potential costs before registering for courses is one step in a positive direction.
Now that ZTC has been live for a few months, we chat with a professor and a librarian about their takes on the program.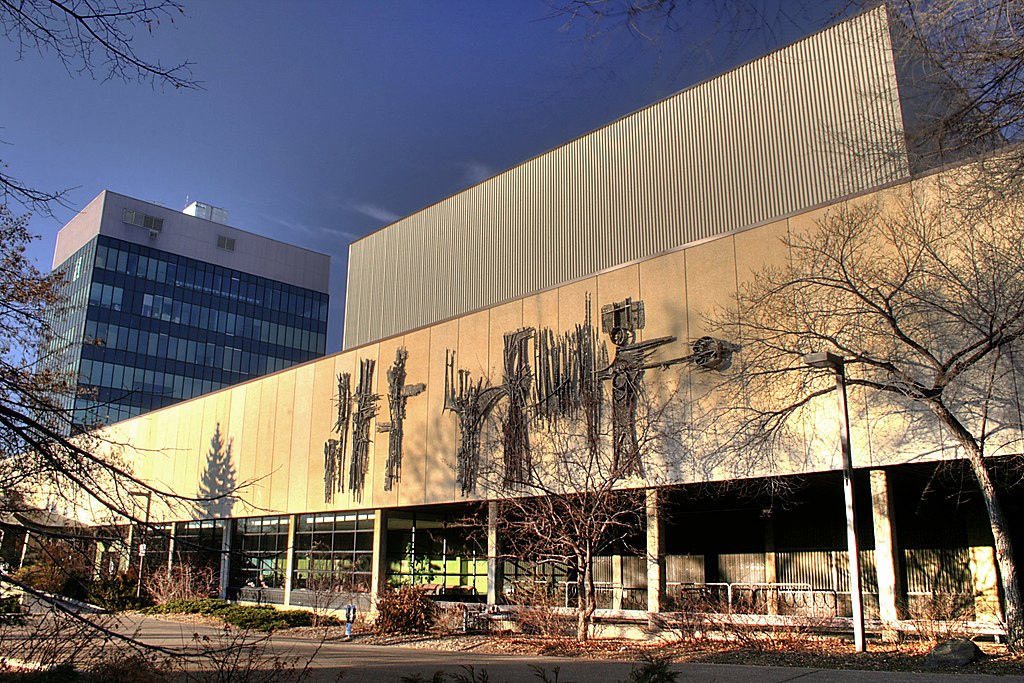 An Instructor's Perspective:
Michael McNally is an Associate Professor in the Faculty of Education with interests in digital literacy, information access and openness.
What was your first reaction to hearing that the ZTC pilot has come to U of A?
I was excited to hear that the ZTC pilot was taking place. The U of A Students Union has been working for years to advocate for a ZTC indicator, and it is an approach that has been used in many other post-secondaries to raise awareness on affordability and open licensing.
You've been using zero-cost materials for your classes for many years. Have you heard any feedback from your students about this?
Students certainly appreciate when cost is not a barrier to accessing learning materials, and I appreciate it when the students are able to engage with the readings because they don't have to choose between purchasing learning materials and other necessities.
When assigning zero-cost resources in your classroom(s), how have you used the library?
Licensed library resources, openly licensed materials (such as works with a Creative Commons licence), public domain content and being able to use materials in accordance with the fair dealing provisions of the Copyright Act are all ways to find zero-cost materials. If I can't find these materials myself there is always someone in the library who is willing to help.
Instructors might be feeling the push to adapt their courses, which takes additional labour at a time when many are already facing increasing demands. How might this initiative also be beneficial for instructors?
With openly licensed and public domain materials you have the flexibility to alter and combine materials to suit your needs. While finding such materials can be more work upfront, this flexibility can save time in the long run.
Do you want to add anything else?
At the end of the day pedagogy has to come first, and it has to be the most important decision in choosing learning materials for students. But if students can't afford the textbook or other material, it doesn't matter how good it is as they can't access it. While openly licensed materials, licensed library resources, public domain content and Copyright Act exceptions such as fair dealing can't solve every issue of student access to learning materials, they go a long way.
A Librarian's Perspective:
Michelle Brailey is a Digital Initiatives Projects Librarian and the service manager for OER publishing through the Open Education Alberta program. An open education advocate, Michelle supports institution-wide program development, awareness, and sustainability for open publishing.
What was your first reaction to hearing that the ZTC pilot has come to U of A? Have you heard any feedback from your library colleagues?
There have been lots of ZTC-style programs popping up across Canada, and internationally! I am glad to see the University of Alberta sees the value in increasing transparency to students about the cost of course materials.
ZTC has provided a good opportunity for librarians to discuss the issue of textbook affordability across campus with the faculties they work with. The U of A Library has been committed to openness for many years, and my library colleagues have expressed support, enthusiasm, and thumbs-up emojis!
You've worked with SU on several projects with the goal to reduce textbook cost. Why do you think library-SU partnerships are so important?
Cost savings to students is a guiding principle of all of the library's open education initiatives, so working with student representatives often guides our work. The ZTC program will allow us to understand the full picture of how many courses and students have access to free course materials. The information we will learn thanks to the students' union will mean great things for future initiatives!
Overall, it is a pleasure to work closely with students! What they can accomplish in their student government terms is astonishing. I think that student-led initiatives have great potential and impact on our campus. The ZTC program, and the contributions of the student representatives will continue to inform our programs and services.
How is the library supporting instructors in choosing ZTC resources for their classes?
It is encouraging to see the number of instructors who are already teaching with zero cost materials, or those who are contacting us to help discover options. Here are a few services the library offers:
ZTC courses may also use Library materials, which are paid for by the Library's Collections budget and not by individual students.
The Library offers a Reading List service for instructors, who may get help compiling course material lists, including no-fee ones.
The U of A Library staff can also help you identify or build suitable OER textbooks for your courses. Contact library.publishing@ualberta.ca to get started.
We maintain an Open Educational Resources Library Guide, where anyone can find resources and more information about ZTC.
We invest in publishing support and digital infrastructure for Open Education Alberta, which helps remove some barriers for authors seeking to publish open.
How has the library support for Open Education changed over the past few years?
Library services and initiatives have been growing quickly as we respond to campus needs! We know one of the main barriers to Open Education is the time and expertise to find them. Finding resources is a library superpower, so we know library staff could be utilized in this area. Library staff are available to help you explore existing options, or even see if creating a custom resource using Pressbooks is right for you.
Do you want to add anything else?
Just that we at the libraries really appreciate hearing from students. Please don't hesitate to reach out!