When thinking about the heritage and rich cultures of the vast and diverse Asian continent, it is hard not to consider how these holistic views continue influencing people on a global level. Asia is a cradle of major world religions. Most of these religions developed their own philosophies that shaped societies across centuries and created a knowledge and wisdom base that branches deep into every cell of society and personal life. Ways of transferring and preserving that knowledge through generations, in some parts, became esoteric practices that involved entire lives being dedicated to the mastery of a certain art or craft.
One of the best known examples symbolic of East Asia throughout the world is the heritage of martial arts and the combat sports derived from them. As was the case with many aspects of life, martial arts have their roots deeply embedded in Taoism in China, and both Shinto and Zen Buddhism in Japan.
If you get in touch with these philosophies by practicing any martial art, or are just drawn to their mysticism, we have titles in our collection that will move you towards a deeper understanding of the 'ways' these ancient carriers of wisdom were following and shaping.
Among the most perpetually influential works, and not just in the field of military strategy, is Sun Tzu's classic The Art of War. By observing the flow of Tao through analyzing strengths and weaknesses, as well as causes and results of actions, Sun Tzu was able to collect invaluable martial knowledge and put it into practice.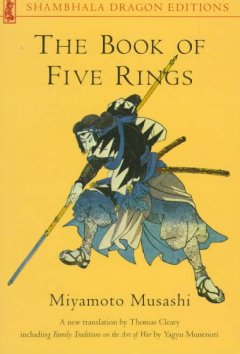 Another great classic is the Book of Five Rings (click here for open access option) by Miyamoto Musashi, a famous Japanese swordsman and ronin. It is an amazing meditation on martial arts seen through the kaleidoscope of five elements present in many East Asian belief systems – earth, water, fire, wind and void.
Yagyu Munenori's Life-Giving Sword: Secret Teachings from the House of the Shogun was written in 17th century Japan, the early days of Tokugawa Shogunate, also known as the golden age of samurai. Yagyu spent the majority of his life working for the Tokugawa House, mostly advising and teaching martial virtues and arts. The book is greatly influenced by Zen Buddhism and explores the wisdom of calm meditation in some of the most disturbing circumstances of humanity – battlefield. Moreover, the Life-Giving Sword focuses more on spiritual attitudes towards preventing conflict and controlling the opponent, rather than just using the art to deliver damage.
Aikido, a modern martial arts system developed in 20th century Japan, is attracting a huge number of practitioners worldwide. Its spiritual foundation, a life force capable of unlimited transformations, is described in the book written by Aikido founder Morihei Ueshiba. The Heart of Aikido: The Philosophy of Takemusu Aiki is a must-read for anyone who wants to understand this art and where it is coming from.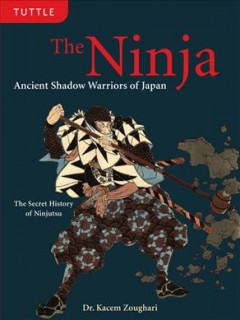 As proof that East Asian martial arts have made a major impact on the world, and to conclude this article, I recommend a work by a great martial arts researcher, practitioner,and current instructor, Dr. Kacem Zoughari. His book The Ninja: Ancient Shadow Warriors of Japan (click here for open access option) is a deep, historical, fact-based study on ninjutsu, a martial art and philosophy that spans the age of feudal Japan to today.
If all this sounds inspiring and you would like to get more information and resources, don't hesitate to ask us! We are more than happy to help!