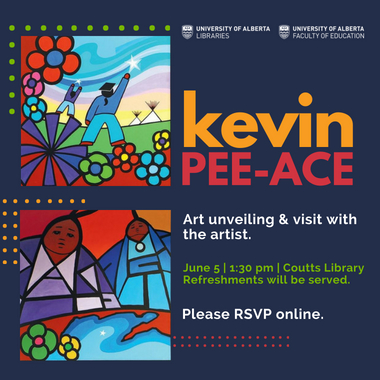 We welcome everyone for the unveiling of a new painting by artist Kevin Pee-ace at the Coutts Library. Kevin Pee-ace was born in Kelvington Saskatchewan and is a member of the Yellowquill First Nation.
We are delighted that he will be in attendance at this event and will speak about his art. Elder Francis Whiskeyjack will also be in attendance.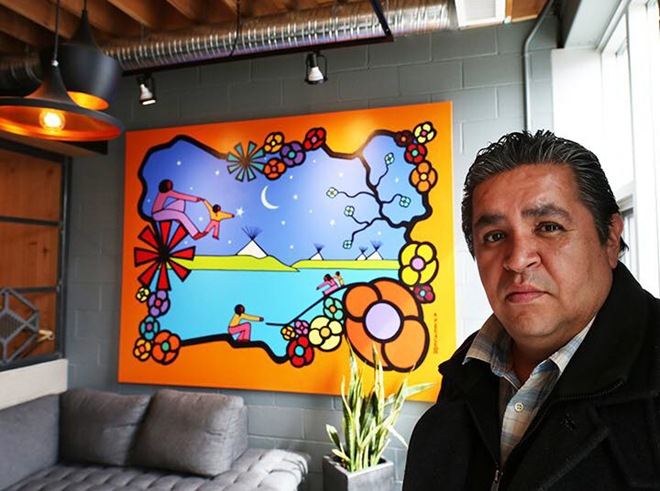 Limited edition prints by the artist will be available for viewing and for sale. Refreshments will be served.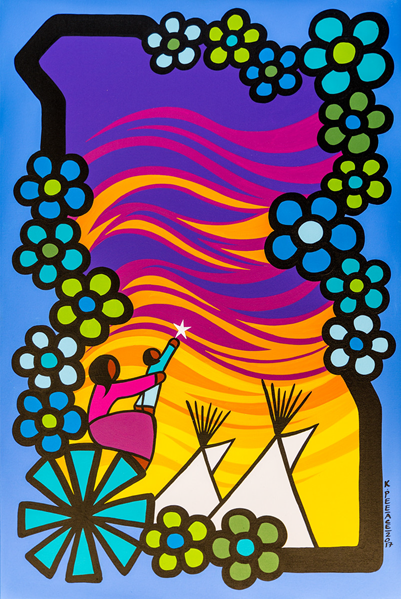 Date: June 5 at 1:30 pm
Location: Main floor of the Coutts Library, Education Centre, 11210-87 St.
RSVP: https://ualberta.libcal.com/event/3453856
Hosted by the Faculty of Education and the Coutts Library