This post was written by Lucinda Johnston, Rick Mast and Heather Ritz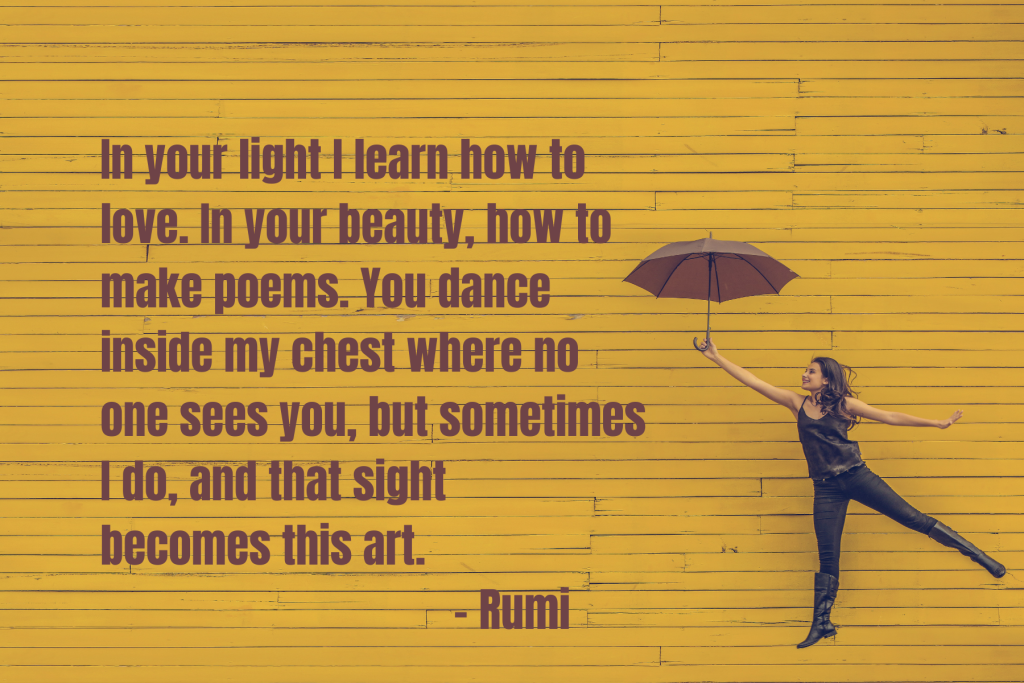 International Day of Happiness recognizes that happiness is a fundamental human goal, and reminds us that we can actively participate in our own—and others'—well being by engaging in practices that cultivate happiness.
Happiness Day is observed every year on March 20, a time of year when happiness can feel like a far-flung notion or can too easily be conveyed as toxic positivity. However, despite the demands, deadlines and pressure that many of us can feel at this time of year, we can foster happiness in meaningful and sustainable ways.
Although we know it when we feel it, happiness is challenging to define. Happiness is a positive emotional state, but each individual's experience of that positive emotional state is subjective. When and why one experiences happiness can be the result of several factors working together, including culture, values, and personality traits.
In psychology, there are two popular conceptions of happiness: hedonic and eudemonic. Hedonic happiness is achieved through experiences of pleasure and enjoyment, while eudemonic happiness is achieved through experiences of meaning and purpose. Both kinds of happiness are achieved, and contribute to overall well-being, in different ways.
Poetry in all its forms—chants, ballads, odes, couplets, quatrains, Haiku, prayer…written down, spoken aloud, set to music—has long been among the ultimate modes of expression to convey the individual and collective experience. The Days of Action committee for International Day of Happiness, in partnership with the U of A Library, invites YOU to contribute a poem that explores your experience of happiness and what it means to you.
The collection of poetry related to the experience of happiness will include up to 20 original works by University of Alberta community members and will be shared through various publication formats:
Recorded recitations,
Printed as a chap book for general distribution,
Printed and displayed as individual poems across all campuses.
We intend for the collection of poems to reflect diversity of thought, voice, and experience. As such, individual selection of poems will consider the project as a whole. University of Alberta students, faculty, staff and alumni are all invited to submit poems in any language; you do not need to be an established or published poet.
Your contribution doesn't need to be new or current work. However, if you choose to write something for this project, here are some prompts to get you going:
Explore the difference between hedonic and eudemonic happiness, how have you experienced one or both of these?
Practice a loving kindness meditation, like this one, and write in response to your experience.
Do an activity that you enjoy and pay attention to how enjoyment shows up in your thoughts, body, self-talk or relationships.
Express gratitude to someone in your life who does something that usually goes unnoticed.
Read one of these poems for inspiration.
An example of an expression of happiness that we would love to receive from you, courtesy of Tom Waits and his Closing Time album (1973) on Asylum Records:
Midnight Lullaby

Sing a song of sixpence, pocket full of rye

Hush-a-bye my baby, no need to be crying

You can burn the midnight oil with me as long as you will

Stare out at the moon upon the windowsill

And dream

Sing a song of sixpence, a pocket full of rye

Hush-a-bye my baby, no need to be crying

There's dew drops on the windowsill, and gumdrops in your head

You're slipping into dreamland, you're nodding your head

So dream

Dream of West Virginia, or of the British Isles

'Cause when you are dreaming, you see for miles and miles

When you are much older, remember when we sat

At midnight on the windowsill, and had this little chat

And dream
See our International Day of Happiness webpage for more information about the 2023 Happiness Poetry Project, and for the selection criteria. Click here to submit a poem. Deadline for submission is 12:00 noon, January 20, 2023.