J. A. Weir Library lends 'Turn of the Century Law Office' as space for the challenge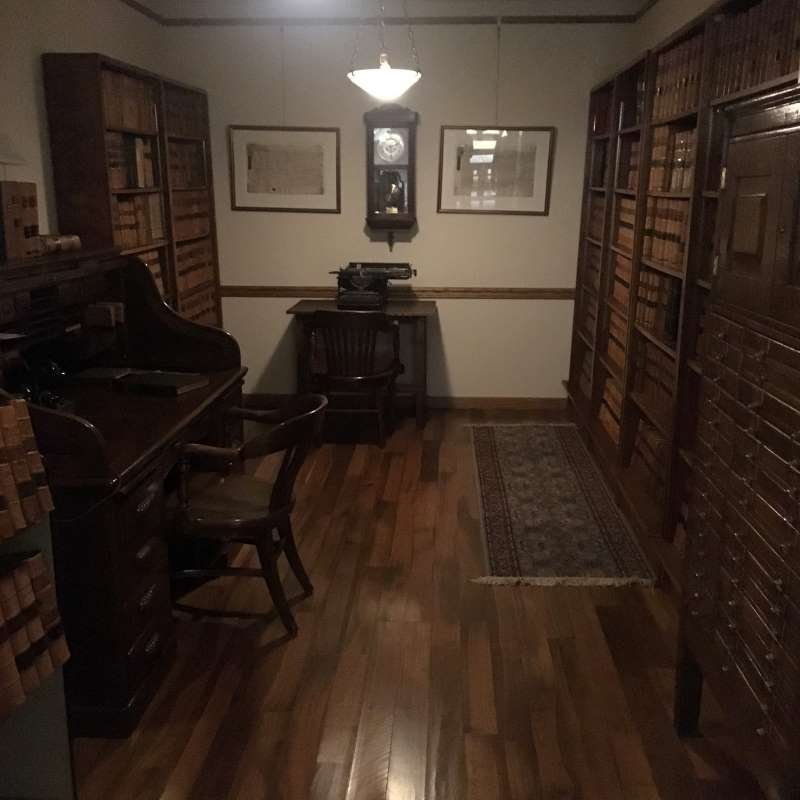 Students in the University of Alberta's Faculty of Law have been issued a summons to test their puzzle-solving and legal research skills in a scenario-based escape room. This unique opportunity was created by Tiffany Yii, a second-year student with the School of Library and Information Studies, and Dylan Robertson, a third year law student.
The challenge takes place from February 19-28, 2020 in the 'Turn of the Century Law Office' located on the second floor of the J. A. Weir Law Library. Teams of 3-4 law students can sign up for an hour-long attempt to solve the game as accurately and quickly as possible.
One team member can sign their entire team up on the library website. Prizes and bragging rights will be awarded to the fastest successful team.
A special thank you goes to Chris Samuel, Director of Legal Research and Writing with the U of A's Faculty of Law, for his consultations and guidance.
PLEASE NOTE: As this challenge requires discipline-specific research skills, this escape room is open for challengers in the Faculty of Law exclusively.
Information for Challengers:
You are a group of articling students working for a high-profile lawyer in downtown Edmonton. Over the past few months, you have been helping your principal out on a highly important criminal defence trial in which his client has been accused of murdering her husband. He – and you – are convinced that she is innocent. However, when you arrived at the courthouse earlier today to make your case, your principal was horrified to discover that he forgot a crucial piece of evidence back in his office: a citation to an important case which will make-or-break his defence.
He has sent you back to his law office to retrieve it. He has limited time in court, and so it is crucial that you retrieve the correct citation and leave the office within the hour. However, there is a catch: your principal is known for being extremely paranoid and has set up multiple security devices to ensure no one stole such crucial evidence.
Work together to solve your principal's puzzles, determine the correct citation, and escape. Good luck!
Photo: The 'Turn of the Century Law Office' in the J. A. Weir Law Library by Junelle Mah