The University of Alberta Library subscribes to numerous databases that are core for certain disciplines, but also really deserving of wider attention. Here is one of those gems in honour of Black History Month…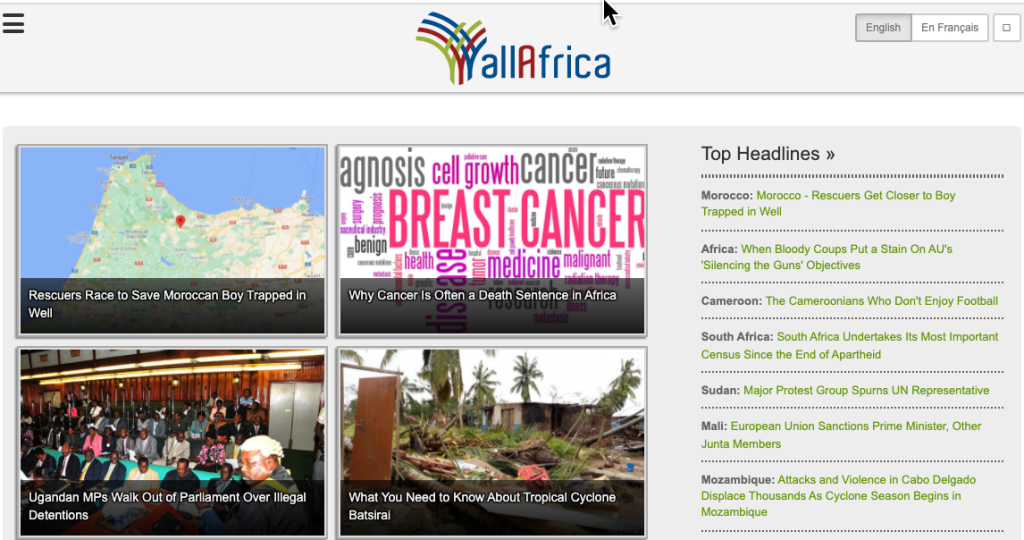 AllAfrica.com is best described in their own words as, "a voice of, by and about Africa – aggregating, producing and distributing news and information from over 140 African news organizations and our own reporters to an African and global public. AllAfrica's multi-channel platform is the only independent, comprehensive pan-African news source, with unrivaled reach and reputation. We operate from Cape Town, Dakar, Abuja, Monrovia, Nairobi and Washington DC".
What truly makes this resource a unique hidden gem is that it is the authentic voice of African news from all aspects of content curation.

The upper left side of the website allows you to scroll through more specific topics, and if French is your preferred language, there is an option on the upper right hand side of the site to toggle the site's language from English to French. At a quick glance, it is evident that the range of topics on AllAfrica is vast, but what is truly unique about this resource is that categories like hot topics, trending, and most popular give light to the most impactful headlines of the day. There are also sections dedicated to each geographical region of Africa, along with poignant works in the fields of food and agriculture, health, COVID, governance, and more.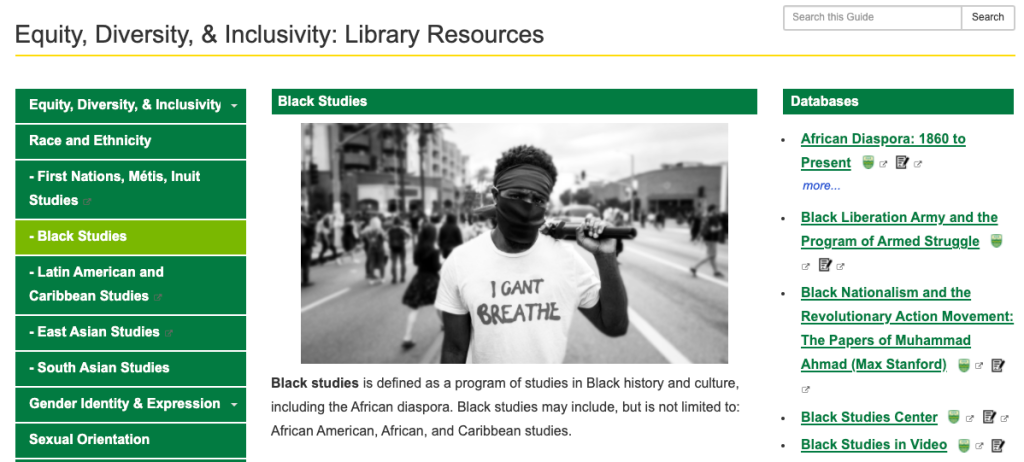 If you are interested in incorporating Black Studies content into your personal or academic research, please see the resources available in our Equity, Diversity & Inclusion subject guide, or reach out to our friendly folks through our handy Ask Us service.
Love our blog posts? We invite you to subscribe to our newsletter (scroll down to the bottom right side of this page). You'll also love us on social media! Check us out at @uofalibrary on Instagram, & Twitter!