This post was written by Ian Bigelow (Head, Cataloguing Strategies) and Sharon Farnel (Head, Metadata Strategies)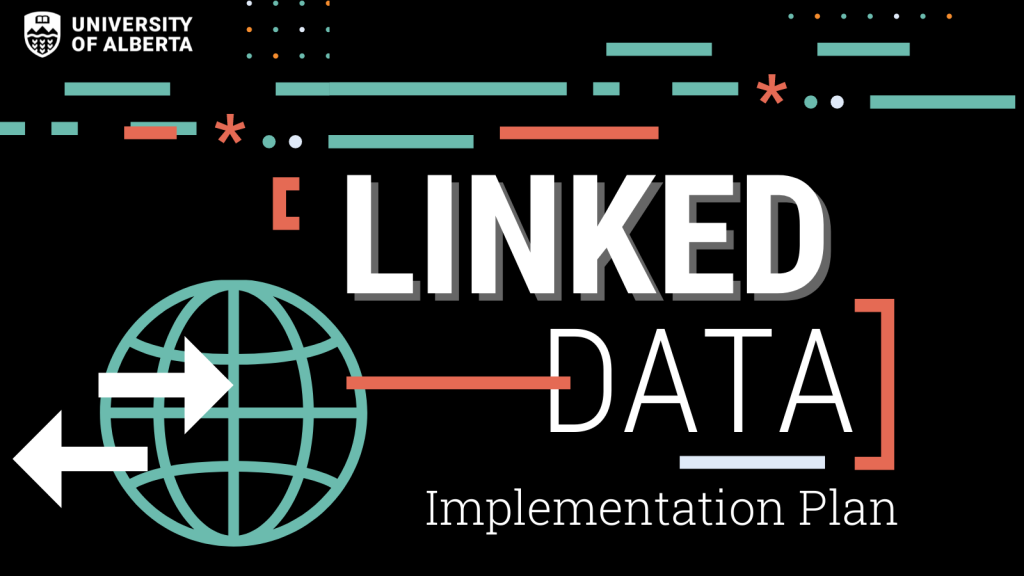 Linked open data is a set of best practices for exposing, sharing and consuming structured data so that it can interlink with other data. By linking data within and across other repositories and resource collections, libraries can provide rich knowledge discovery experiences for their user communities.
Library metadata standards are in a period of significant change. Linked data is being incorporated into core standards, resulting in large scale data migrations and related implications for library systems. University of Alberta Library (UAL) has been actively engaged with, and leading in this transformation, working in partnership with standards organizations and other key collaborators. We are at a transformational moment, with linked data, in both BIBFRAME and non-BIBFRAME formats, poised to become the future data standard.
UAL is actively and strategically implementing linked data to:
Facilitate different modes of discovery for enhancing user discovery experiences.
Enable new modes of discovery within and across collections (ours and others').
Provide open access to our metadata for the widest of audiences.
Support cataloging and metadata practices to incorporate more appropriate and respectful terminology in our vocabularies.
Improve workflows for data transformation, migration, assessment, and enhancement.
Support long term data preservation with emerging linked data standards.
This plan is part of wider strategic planning at UAL and will have significant implications for discovery and ILS systems.
It is also worth noting that this plan is in collaboration with key international partnerships. These include, but are not limited to, Linked Data for Production (LD4P), Share-VDE, and the Program for Cooperative Cataloging (PCC). In the case of Share-VDE, UAL recently signed a 5 year MoU for continued participation and collaboration, and through partnerships such as these we can contribute to, and leverage the strength of the wider community for the development of new tools for linked data based resource description and discovery.
We are excited about the research discovery potential with this ambitious project!
The Linked Data Implementation Plan itself will be made openly available shortly, but for more information, please contact: Ian Bigelow (bigelow@ualberta.ca) or Sharon Farnel (sharon.farnel@ualberta.ca)