University of Alberta Library is celebrating the new Geoffrey & Robyn Sperber Health Sciences Library, which is anticipated to open in Fall 2023. This post is part of a series of posts that will showcase the Sperber Library over the next several months.

This blog post was written by: Liz Dennett, Jessica Thorlakson and Lydia Zvyagintseva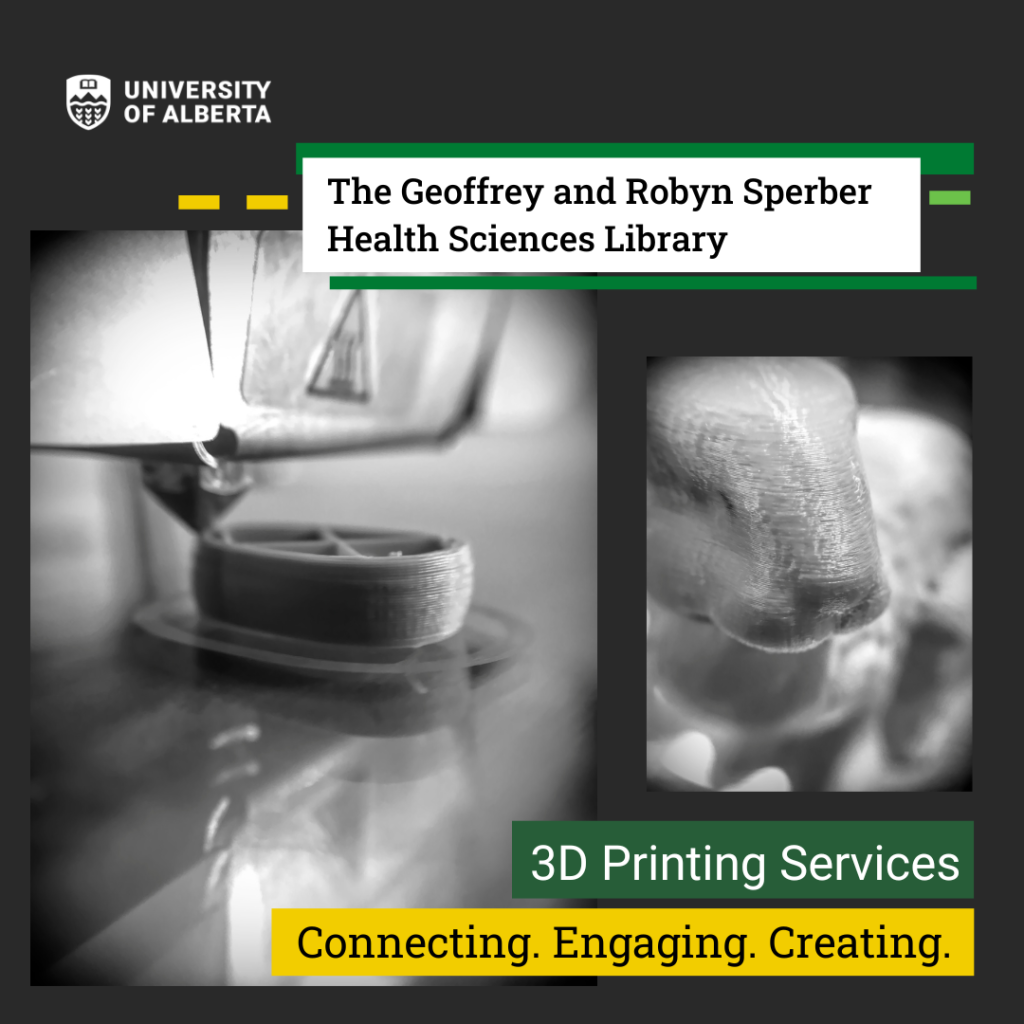 The University of Alberta Library is excited to extend our successful 3D printing program when the new Geoffrey and Robyn Sperber Health Sciences Library opens in Fall 2023. Our mediated 3D printing services have been running at Cameron Library since 2016 and we are now expanding this service to our new health sciences location.
There are many powerful applications of 3D printing within the health sciences. For example, 3D printed anatomical models can allow students to gain a deeper understanding of complex structures or surgical techniques, enhancing their learning experience. Researchers can further create accurate prototypes and customized tools for their experiments.
How the service works:
Our mediated 3D printing service is designed to be low-barrier and accessible. University of Alberta students, faculty and staff can submit a 3D model OR 3D design for educational or research purposes and we will print them for free. This service is currently available at Cameron Library, through our 3D printing website . Members of the University of Alberta community will be able to access this service in the new Sperber Library as well.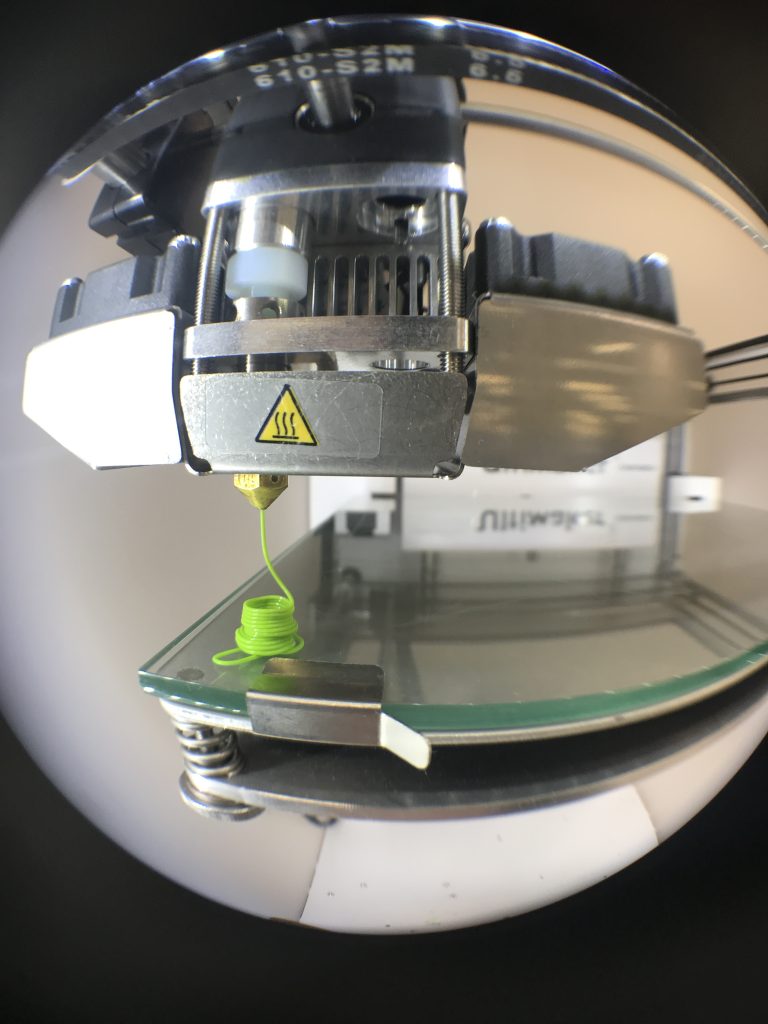 Once a 3D file is submitted, library staff evaluate each submission. If the print job is feasible and fits within our parameters, we will print the item on their behalf and alert the requestor to pick it up at the location of their choice
We will have 5 Prusa MK4 printers housed in the new Sperber Library with several colours of PLA filament available. Prusa MK4's have an excellent reputation for fast, reliable, and high quality 3D printing.
If you are interested in gaining hands-on experience with 3D printing, check out the University of Alberta Library's Digital Scholarship Centre makerspace to learn how to become certified and print objects yourself.
Come experience the immense potential of additive manufacturing at the Sperber Library!
For questions about this Library service, please contact us.
This content is licensed under a CC BY-NC-SA 4.0 Creative Commons license.