Business research is different from other library research methods, since business information is varied. In contrast to many academic disciplines that primarily focus on scholarly articles and books, business research uses these resources as well as industry & market reports, company profiles & financials, trade publications, information from financial markets and many other information sources.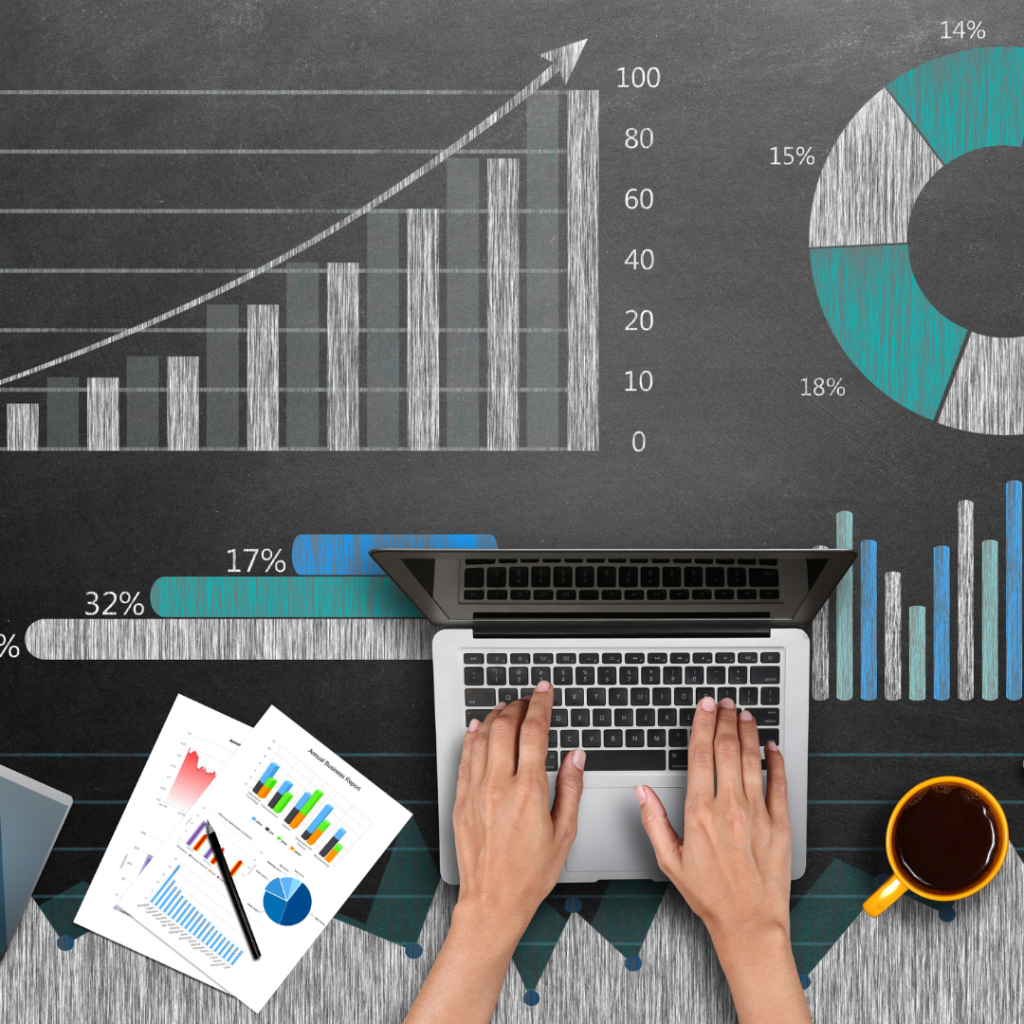 With so many types of business information and places to access it, no wonder it can be challenging to get started with business research. At the University of Alberta, we also have one of the most comprehensive collections of business databases in Canada. This is great but can be overwhelming when you start out.
Here are 6 quick tip to get you started with business research.
1. Use both Primary and Secondary Research
High quality business research contains both primary and secondary research.
Primary research is new research carried out to answer specific issues or questions. This type of research is collected BY YOU and can involve questionnaires, surveys, focus groups or interviews.
Secondary research is what you want to use the library for. It is information previously researched for other purposes & publicly available, which is not initially collected by you and could include market and industry reports, articles, demographic data etc.
2. Use both the Library and the internet
For business research you'll be using both the Library and the internet when it comes to accessing information.
The Library contains a lot of valuable information that you'd otherwise have to pay for if you were using Google. A great initial spot to look for business information at the Library are our Business Subject Guides which break down our millions of resources into subject or even class specific sections.
Not all information for business will necessarily be in the Library's resources. For example, Statistics Canada data and reports can be found online for free and are often used in business research. Another example is looking at publications and websites of large organizations (whether they be companies, trade organizations or not-for-profits).
No matter what your topic is, remember to search both at the library and online.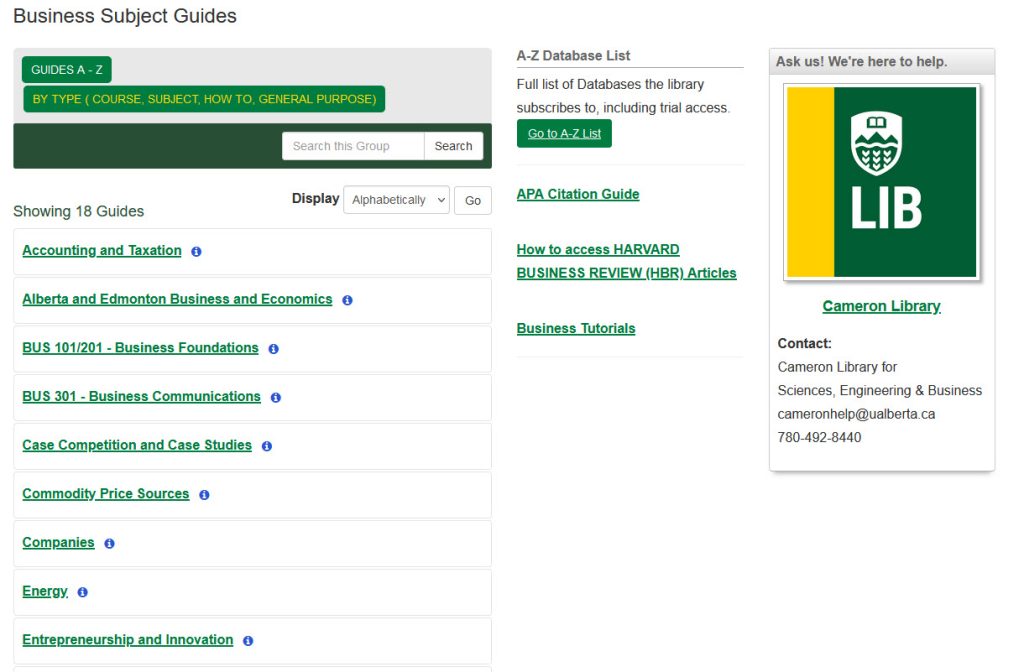 3. Consult more than one source
There is no magic database that will have everything you need in one place for business research. Business research is multi-faceted and you will need to use several resources to make the best possible business decisions or recommendations. This also allows you to validate the information that you are collecting.
4. Think: who else cares about this information?
Some business information is tough to find and sometimes you will not find a direct answer for the question you are looking to answer. This is because business information is valuable and often proprietary, so some business information is not available to you. In these cases it can help to think of who else cares about this specific type of information and who might make it public?
For example, would the government care? How about think tanks or university research institutes? Or maybe investigative journalists? etc.
5. Evaluate all information you use critically
It is important to study business information critically, and also to make sure you view the information in the context it was produced. For example, if a company is publishing information about itself you may get a much more positive spin than news articles about a company. Many frameworks like CRAAP and SIFT exist to help you through this process. A few guiding questions that are helpful in starting this evaluation are:
Who is publishing this and what is their expertise?
What bias might those publishing this information have?
What goals do those publishing this information have?
6. Ask for help!
The library is here to help you with your business research. See our Ask-Us page for all the different ways we can connect with you directly to help you.
Thanks for the read! Love us on the blog? Chances are, you'll love us on social media! Follow us, @uofalibrary, on Instagram & Twitter!