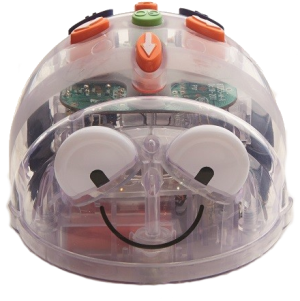 Are you a student teacher looking for a cool activity to get your student's attention? Or, are you interested in plugging into the wonderful world of robotics? 
H.T. Coutts Library and Bibliothèque Saint-Jean both have a variety of robot kits available to borrow.
From cute little bots that can be controlled by mobile devices to more complex robot building sets (including a few LEGO Mindstorm kits), there are kits geared towards every age and technical experience level. They are an exciting way to develop technological literacy and problem-solving skills in students – especially important in our increasingly automated world. Plus, who doesn't want to play with robots?
Take a look at our lendable robot fleet on the Robotics page of the Teaching Science guide. Or, visit H.T. Coutts Library or Bibliothèque Saint-Jean to explore these options. Robot kits can be borrowed for a one week loan period.