Staff profiles tell the story of an organization. Here at the University of Alberta Library, this is ours…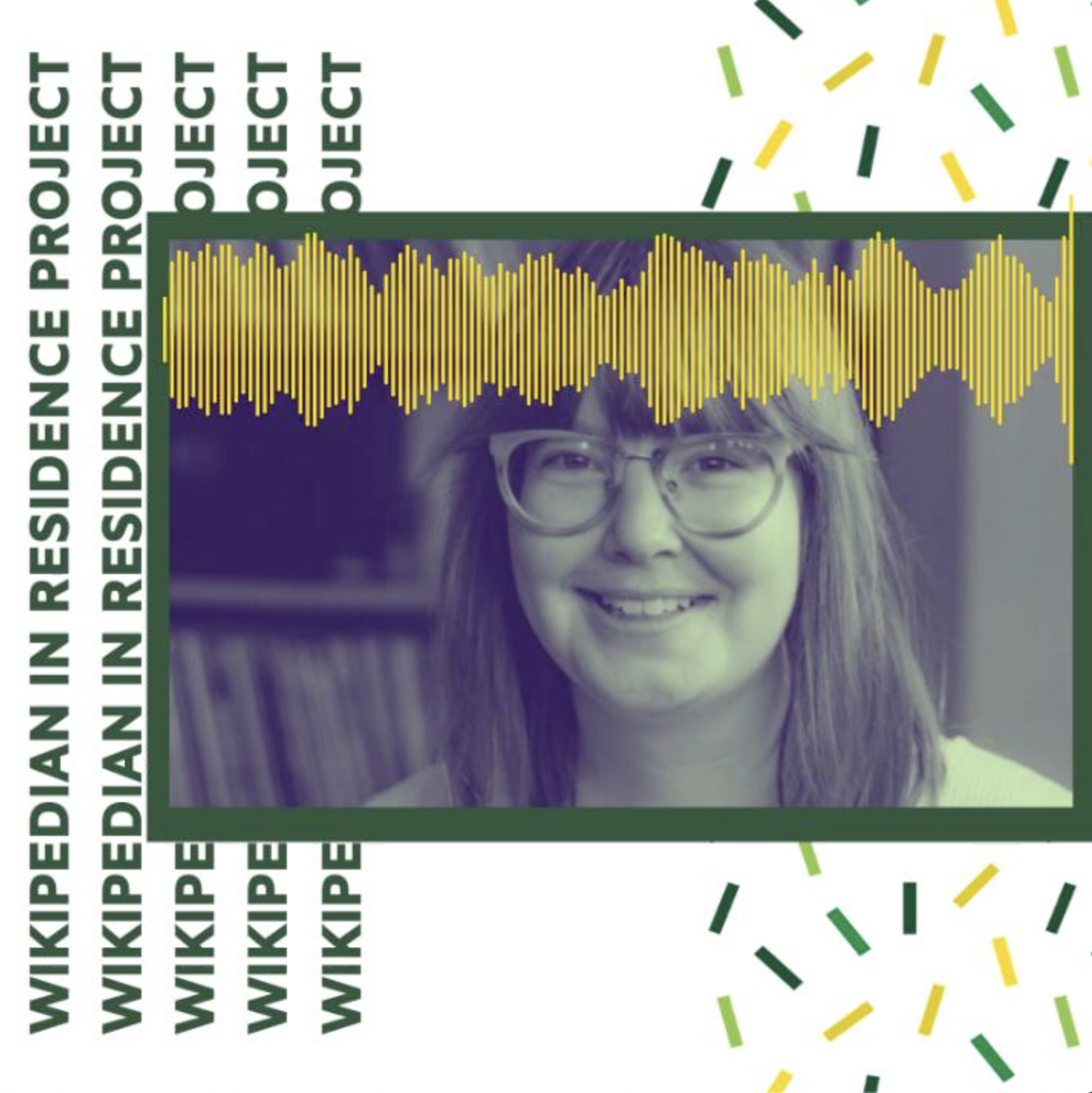 In early March I had the opportunity to interview Erin O'Neil about her role as the University of Alberta Library's first Wikipedian in Residence from February until August of 2020. This interview was recorded prior to University of Alberta Library closing our physical locations temporarily due to COVID-19. Because of the temporary closures, Erin has been exploring different ways to bring Wikipedia into the library; like teaching an online introduction to wiki class to library staff, holding online office hours, and starting to work with the U of A community to get some of our rich digital collections into Wikipedia. Curious to learn more? Start by listening to the interview below, and then follow along with what she is doing on the UAL Wikipedia community page.
If you are interested in getting involved with Wikipedia events or training at U of A, please take a few minutes to fill out this survey. The survey is open to anyone at the University of Alberta or the Edmonton community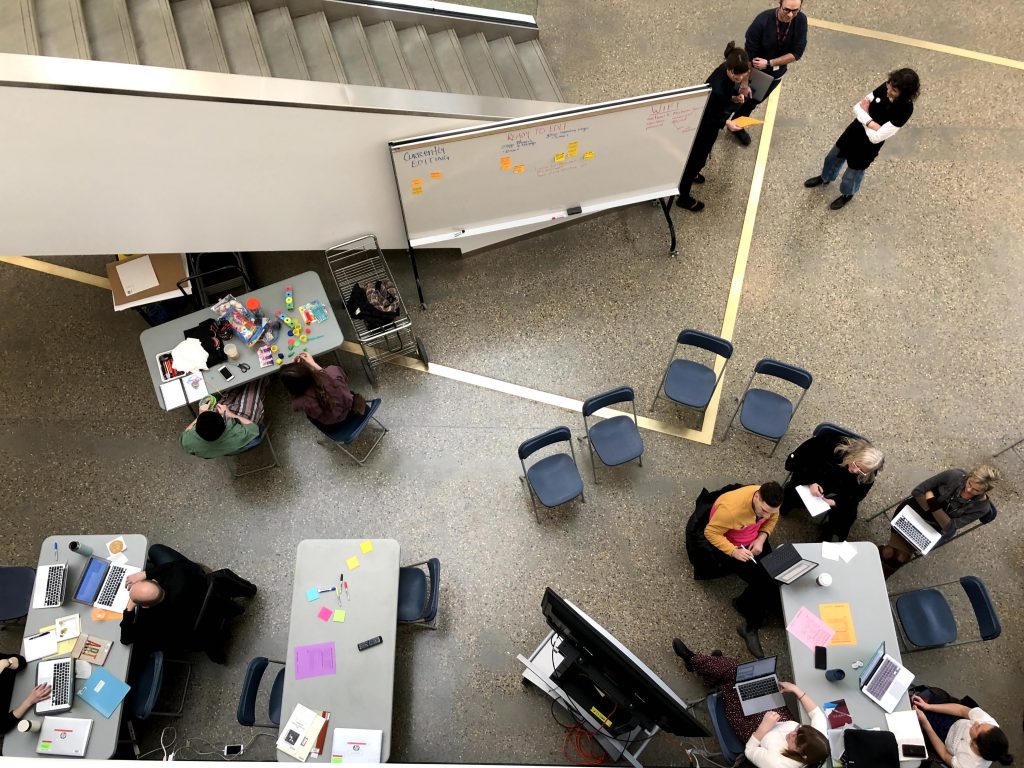 Interview Summary
What is a Wikipedian in Residence?
It varies from place to place and is a relatively new role with academic institutions. There are often two approaches to this kind of role, and at the U of A the role is a hybrid. The first approach is working on public education aspects around Wikipedia such as how to become an editor, and building a community of editors on campus. The second approach is using university library resources and archives to strengthen Wikipedia articles by adding citations using content from the U of A Library.
Tell us more about your background and the experience that you bring to this position?
I am a graduate student in Digital Humanities and Gender and Social Justice Studies. I volunteer with Canada Learning Code and run the Edmonton Teens Learning Code series. I also have experience working with adult learners and have done other Wikipedia events such as edit-a-thons in the past. I'm excited to have the opportunity within this role to continue my favourite activity which is teaching people how to use the internet!
What do you find interesting or exciting about working with Wikipedia in an academic context?
One of my favourite things about teaching Wikipedia is seeing that moment of realization in people who are learning how to be an editor that it's actually pretty easy. People like to see the impact they can have in just a few moments, and how they can make a quick update to really improve a page. In a broader context there are conversations happening at universities about the need to participate in an open knowledge exchange. How can we share really important knowledge that is being developed or housed on campus in the archives so that interesting information is accessible to lots and lots of people, not just people who have the privilege to be at a university? And also the exposure to all sorts of people and ideas that are converging within Wikipedia. 
Are there opportunities for people to get involved in this project?
Absolutely! Through the spring and the summer I am hoping to have a number of events that will be open to the public and also library specific training across the U of A library branches. There are a couple of places you can go to keep up to date with future events: the library social media accounts and the U of A meetup page on Wikipedia that you can follow if you are already a Wikipedia editor (and you can easily sign up for an account if you don't have one).