Students and staff use the library on the daily, in person and online. This is how…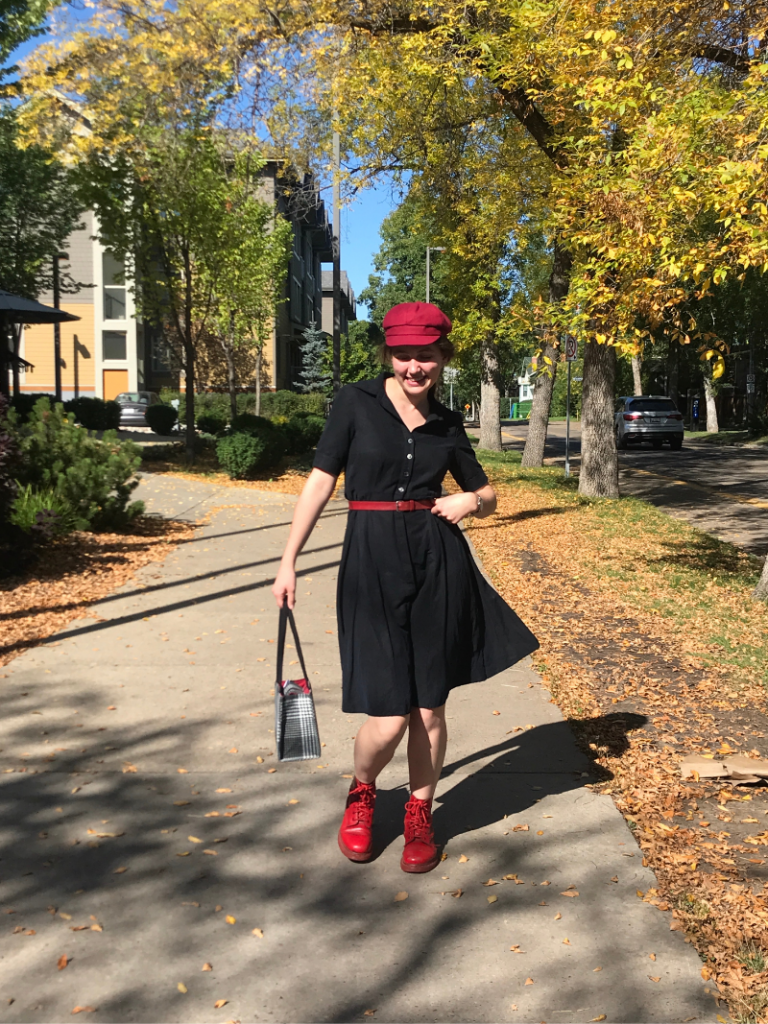 Olivia Menard is in her 4th year of a Baccalauréat en Éducation Secondaire at Faculté Saint Jean. She teaches brass part time at YONA Sistema and spend her spare time swing dancing and walking her dog in the river valley!
What is your "go to" resource for research in the UAlberta collection? and what do you like about it? My go to resource is the subject librarians! Last year I had a big research project for a music history course and the music librarian Lucinda really showed me the wonders of effective search terms and how to best use the resources. I learned so much from her!
You were on SLAC [Student Library Advisory Committee] last year. What was that like? I love SLAC. The meetings once a month and the members love libraries as much I do. The topics for discussion were always very interesting and we had plenty of engaging speakers. We also gave feedback on a lot of cool initiatives that help the libraries.
What kind of help do you come for at the library service desk? I definitely prefer to check out books from the service desk, it's nice to talk to someone instead of pushing buttons on a machine. I've also borrowed laptop cables, whiteboard markers and on reserve textbooks at Bibliothèque Saint Jean.
What is your favourite library study space & why? It's hard to pick a favourite! I have a go-to study carrel that overlooks the soccer field at Bibliothèque Saint Jean, but I also love the music collection on the second floor of Rutherford North.
Do you utilize our Course Reserve Materials? This was one of our first SLAC initiatives 🙂 I definitely used them for Math in first and second year!
Is there anything our collection is missing that you would like to see us get in? I can't think of a time when I looked for a copy of something and I couldn't find it!
Any fall reading suggestions? I'm currently reading A General Theory of Love by Thomas Lewis, Fari Amini and Richard Lannon, as well as Les Misérables by Victor Hugo.
Book or ebook? Book! I stare at enough screens.
Check out the 2012 Oscar winning Les Misérables film here.