Students and staff use the library on the daily, in person and online. This is how…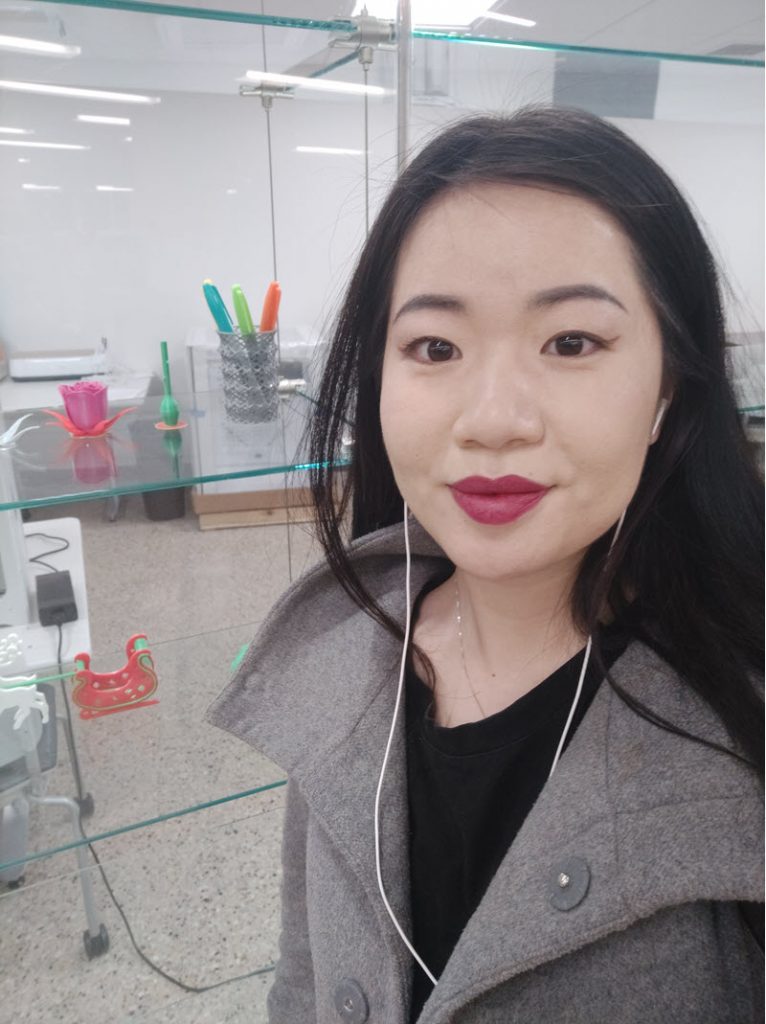 Xiaoqin is a 1st year graduate student in Agricultural, Food, and Nutritional Science. Her research topics are consumer perceptions of 3D printed foods, and acceptance of 3D food printing in children.
What is your "go to" resource for research in the UAlberta library collection? and what do you like about it? I use the online library. I like how it not only has the search engine for academic papers/books but also have the databases listed. Those two are very handy tools for me.
How are you using 3D printing in your research? I use food-grade extrusion type 3D printer for my research. Besides, I would love to play with the plastic 3D printers just to familiarize myself.
Do you consult with librarians when you need help with research? If so, how did you find the experience? Yes! (with Jessica Thorlakson). The experience was great. I have learned a lot of searching methods that found papers that I missed before.
If you are needing assistance with your ALES related research, please contact Jessica here for help… https://www.library.ualberta.ca/staff/jessica-thorlakson
Lastly, Book or ebook? ebook