March is the month of "La Francophonie" celebrating French language and culture in Alberta and beyond. Did you know that more than 10 million people across Canada speak French? In our province 261,435 Albertans speak French and more than 380,000 persons are of French or French-Canadian heritage (according to 2021 Census data). For all french speakers and francophiles out there the key to acquiring and maintaining language skills lies in daily practice and interactions. Let's have a look at some of the resources available to you through the University of Alberta Library.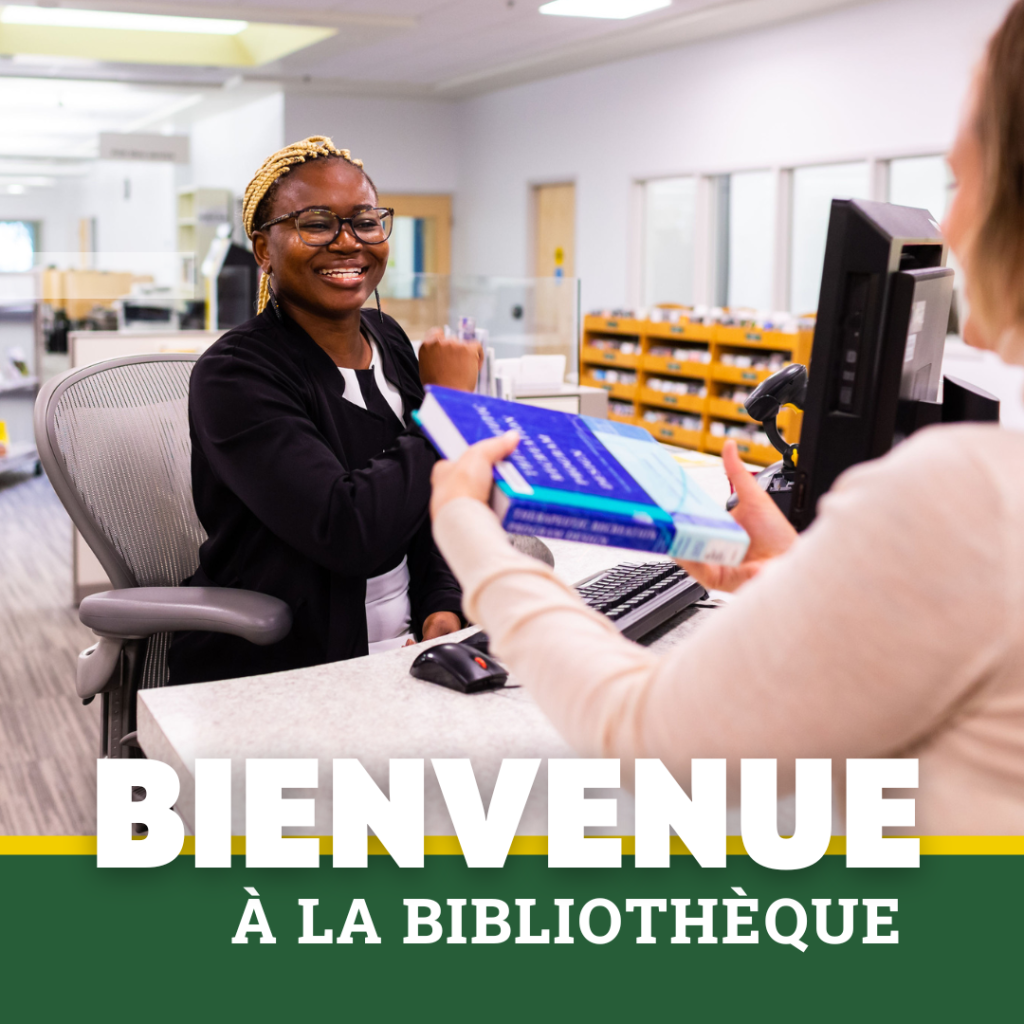 Bibliothèque Saint-Jean
What better place to start than Bibliothèque Saint-Jean (BSJ). Located in the heart of Edmonton's French Quarter it houses diverse French language resources – not just books and periodicals. You can find movies, music, graphic novels, puppets, board games and a robotics collection. No worries if your French skills are rusty. Our bilingual staff are happy to help 🙂
Insider tip: If you are a UAlberta student or staff member you can hop on the Campus Saint-Jean (CSJ) shuttle bus that will whisk you from North campus to CSJ and back again during autumn and winter semesters. It's free of charge upon presentation of your ONEcard.
Our French language collections are not limited to one library location. Searching our catalogue you will find French language resources at all our locations as well as at our partner NEOS libraries.
Library Guides
We have a guide with links to language learning resources available through our library databases as well as open access links.
Are you looking for resources to support a school age learner? Many of the links in this guide – Free Online Education Resources for K-12 – would be useful for any age!
Celebrating Francophone heritage!
There are lots of other open access resources available and these are just a few:
Whether your motivation for learning and speaking French is work, travel, or simply a love of the language, we invite you to check out the resources available to you at the University of Alberta Library. If you need some assistance please Ask Us! We are here to help.
Vous pouvez lire cet article en français ici.