Staff profiles tell the story of an organization. Here at the University of Alberta Library, this is ours…
Meet Kayla Lar-Son!
Kayla Lar-Son is an Indigenous Academic Resident in Digital Initiatives. She is also an outreach librarian for the Transition Year Program at the University. Originally, Kayla is from Tofield AB, and is a proud member of the Metis Nation. When she's not at work she can be seen scooting around town in her Toyota bB, which she lovingly calls her toaster.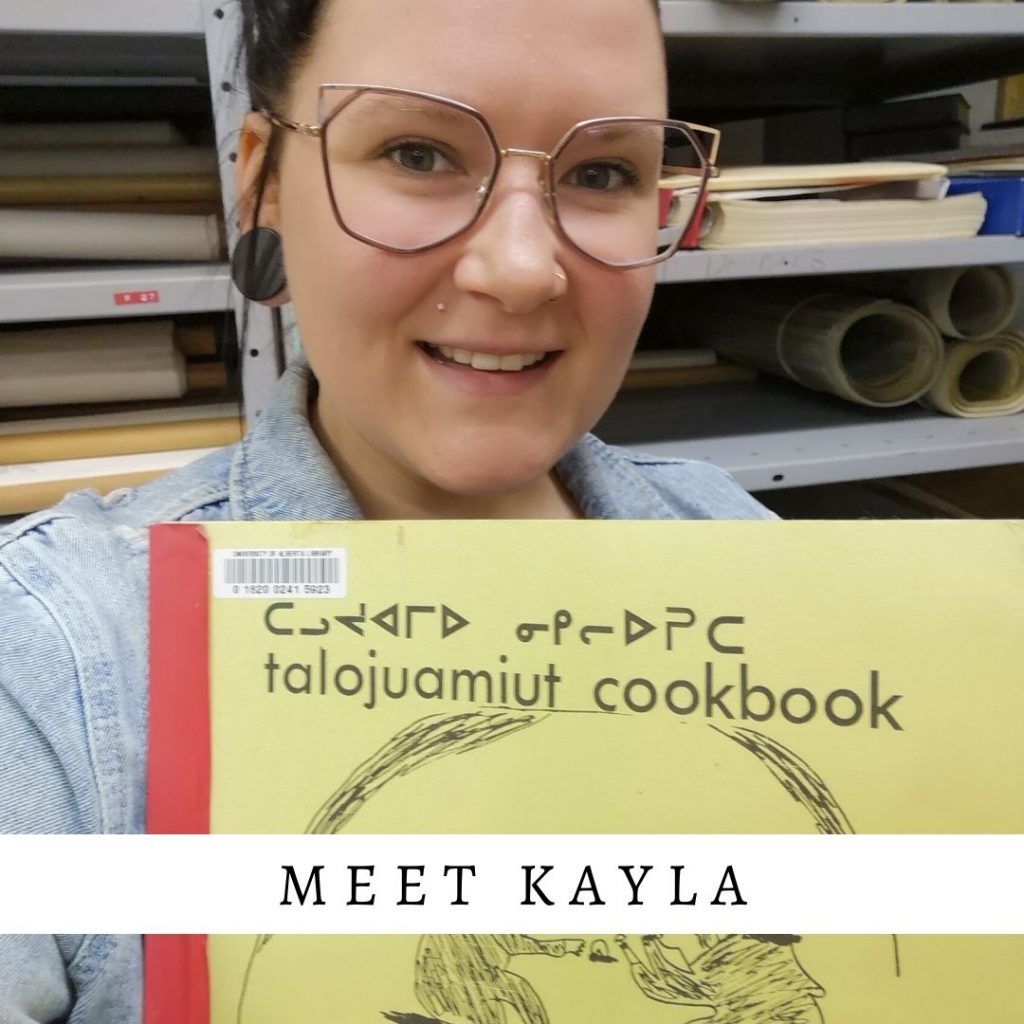 What is your "go to" resource for research in the UAlberta collection? What do you like about it?
My go to research collection on campus is the Circumpolar Collection on the 4th floor of Cameron Library. I absolutely love this collection! I have a degree in Native Studies and this collection has a lot of Indigenous content, these items include rare resources, newspapers and grey literature.
What do maps mean to you?
Maps are so important to me. I use them regularly when I consult with researchers and students for archival projects. I often like to show people how we can use maps in different ways and to think differently about how we interpret them.
How are you using maps in your life and research?
Right now, I am helping with a research project that is looking at kin connections and community relations around the area of Lac Ste. Anne. I have been showing the researchers on the project how maps and historic records, such as homestead records, can show land tenure over time. Also, these records can show how communities have changes in their demographics and how people from communities lived in proximity with their own kin relations.
What kind of information does a map tell you that you can't get from other resources?
Maps can give us a visual of how the land and communities change over time, this can be for the good or the bad. I am a very visual person so I appreciate this. Also historic maps are absolutely beautiful.
Any summer reading suggestions?
For summer reading, I would suggest Jessie Thistle's book From the Ashes: My Story of Being Métis, Homeless, and Finding My Way.
While the Circumpolar Collection is currently inaccessible, those interested in exploring some of our digital map holdings can visit University of Alberta Library's Geospatial Data and Maps subject guide. If you're looking for Indigenous content, our Native Studies subject guides are a great place to start.