In 2019, the University of Alberta released their Strategic Plan for Equity, Diversity & Inclusivity. This document sets forth the institution's strategic initiatives to, "embed EDI into the culture of the University of Alberta community, from the grassroots to the senior-most levels". To compliment these initiatives we created a subject guide that highlights intersecting resources on Equity, Diversity & Inclusivity (EDI).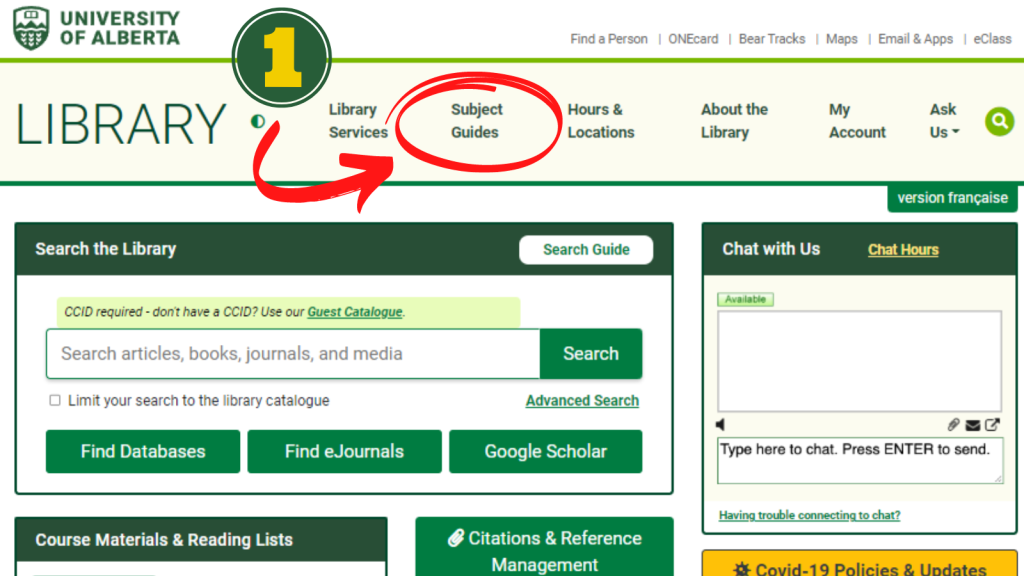 Subject guides are a treasure trove of knowledge for researchers; they contain discipline or subject-specific resources that can make the research process more efficient. Subject guides can include keyword search suggestions, databases, journals, books, eBooks, research tutorials and more.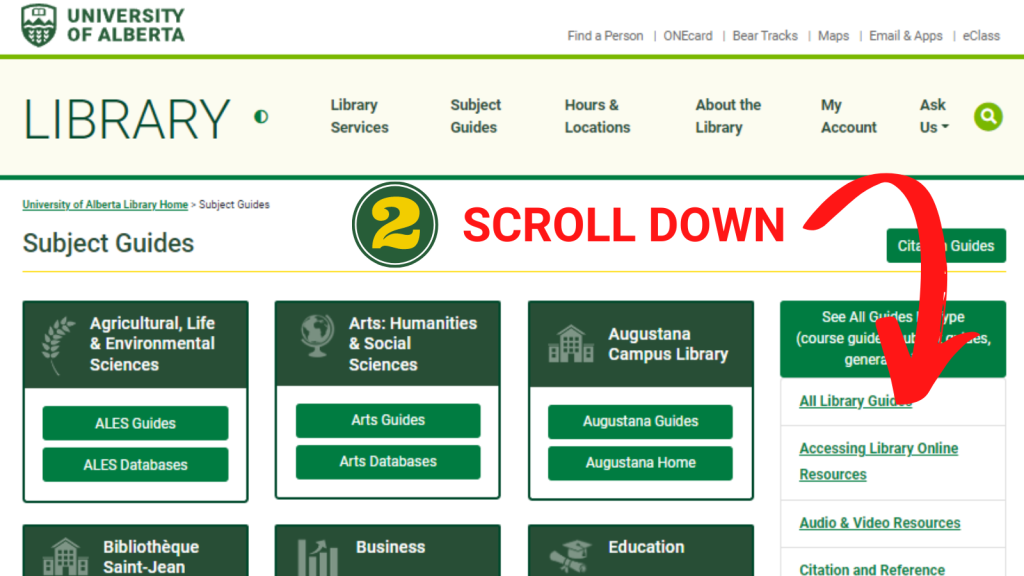 The goal of our EDI subject guide was to give researchers a starting point in their exploration of EDI subject matter. Subjects presently hosted include: Intersectionality; BIPOC; Disability Studies; Gender Identity & Expression; Sexual Orientation; Two-Spirit; LGBTQ2S+ in Education; Business & the Workplace Context; Religious Studies; and Women's & Gender Studies.
Our development team created the guide with reverence for the lived experience, respect for the intersectionality that these topics present and the recognition that this resource is by no means all-encompassing. Again, this subject guide is meant to introduce these topics to our research community. We are eager to continue to develop and evolve this guide as the research grows. A great example of the evolution of EDI in academia can be found in our colleague Emily's blog post, on Gender-Inclusive Language in Academic Writing.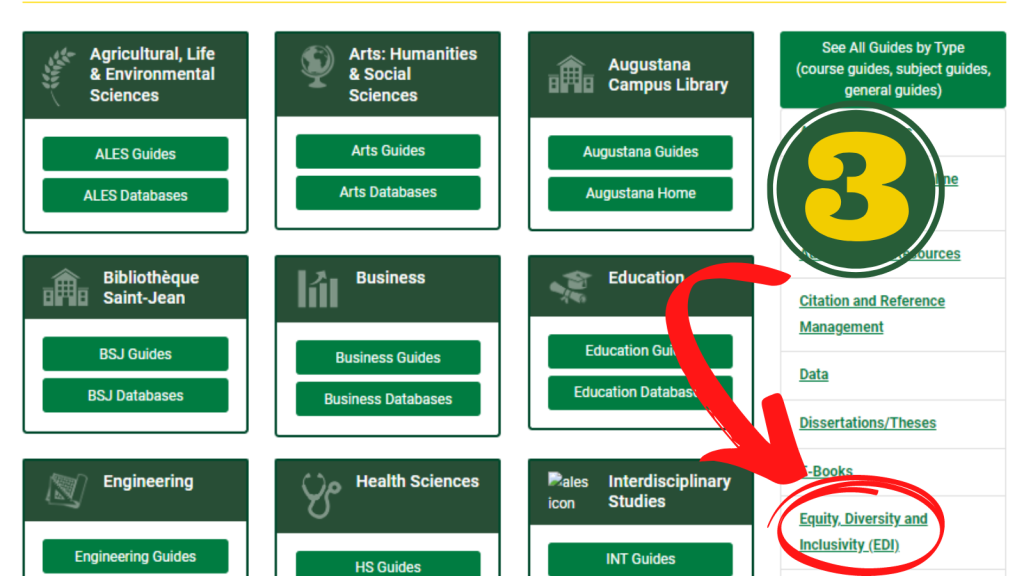 We invite input to help ensure that this cornucopia of resources supports the needs of our community and researchers. Included on each page of our EDI study guide is a disclaimer box that allows users to anonymously provide feedback to better support and improve the information on this guide.
Our librarians and library staff work together to curate and maintain our subject guides to ensure they stay up-to-date. As with many aspects of your journey with the U of A, we want to remind you that you are not alone! If at any point you have questions or need to reach out to our library staff, we are here for you! Throughout our website you will find links to Ask Us; this puts you in touch with our chat service, options to email our library locations, book a consultation, or seek out a subject librarian.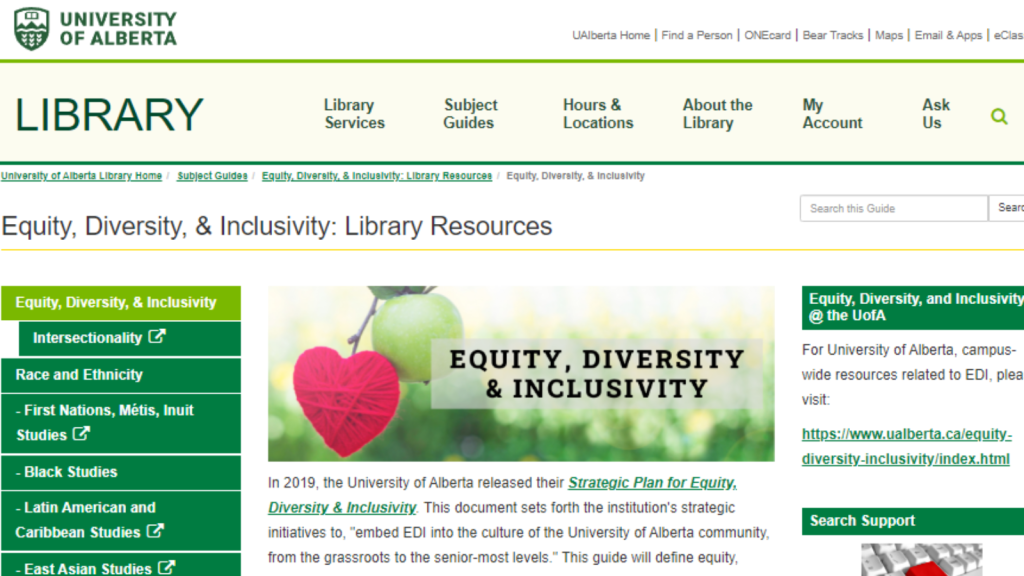 Thanks for joining us and Happy Pride Month!!!
If you enjoyed this post, here are a few more worth checking out:
Love us on the blog? Chances are, you'll love us on social media! Follow us, @uofalibrary, on Instagram & Twitter!