Written by Carolyn Carpan
Have you used Statista to find visualizations of data and statistics to include in your papers or presentations? The University of Alberta Libraries recently added the premium version of Statista, a portal for marketing and consumer data and statistics, to its list of databases. This means you now have access to the complete data set both on and off-campus.
Do you want to know about projected job growth by Canadian industry as you consider what discipline to study?
Or maybe you need to know which social media platforms are used worldwide for your communications paper?
Do you need statistics about backpack sales in a visual format for a business class presentation?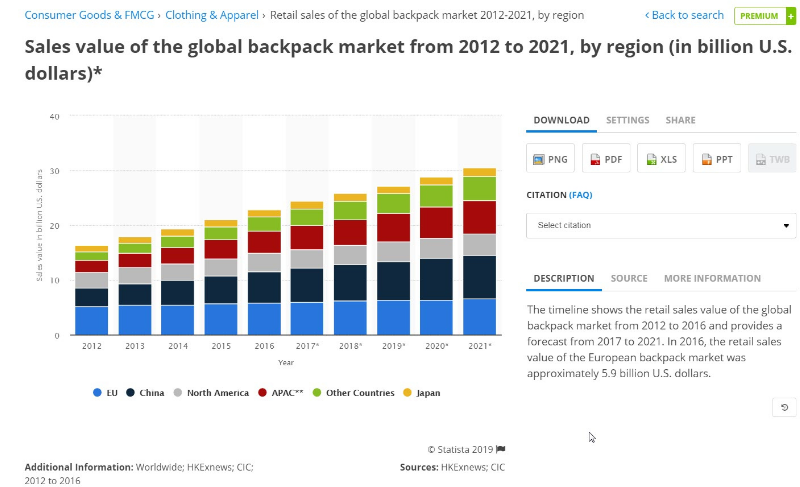 Using Statista, you can find data visualizations and reports about:

Societal statistics including employment, poverty, health, and population
Company, industry, brand, and consumption data
Media and marketing statistics
Sales, forecasts, revenue, and users
Information from 21 countries, including Canada