CRACK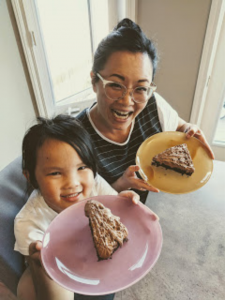 "Daddy! Mom got egg shells in the batter!"
It was a Saturday afternoon and I was baking a cake from a recipe book I had taken out from The University of Alberta Libraries. The book was Let Them Eat Cake and my daughter had chosen to make the "Cocoa cake" based on the tempting photo on the cover of the book.
We eventually get the egg shells out of the batter and follow the remaining steps in the recipe's instructions. While the cake baked, I flipped through the pages of Let Them Eat Cake and devoured each baked good with my eyes and imagined their delicious scents.
I flipped to the front cover to start my visual buffet again when I saw the crest that embossed the inside front cover "Ex Libris Universitatis Albertensis – Linda Miron Distad Culinaria Collection." Intrigued, I set out to find out a little more about The Linda Miron Distad Culinaria Collection.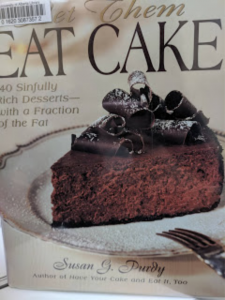 I grab my phone and ran a quick search in the catalogue from the University of Alberta Libraries website and found the collection holds over 3700 items. As I scroll through the catalogue listings I find not only recipe books but there are books on wine pairings, gastronomy, the story of Pyotr Smirnov and so much more. A particular title that popped out at me was Collecting culinaria: cookbooks and domestic manuals mainly from the Linda Miron Distad Collection, which is the printed catalogue of the Bruce Peel Special Collections in-house exhibition.
At work on Monday, I got in touch with Bruce Peel Special Collections Librarian Linda Quirk, and their special exhibition for exhibition for Collecting Culinaria occurred over the Fall/Winter terms in 2013/14. If you have FOMO over this fear not! The online exhibition Culinaria: A Taste of Food History on the Prairies is the companion to the physical exhibit and is full of food history related to the Canadian Prairie provinces and its influences.
Quirk also directed me to the Linda Miron Distad Culinaria Research Collection website where I could learn a little bit more about the late Linda Miron Distad and her collection that is now housed at our Research & Collections Resource Facility (RCRF).
If you would like to check out any books from The Linda Miron Distad Culinaria Collection you can simply search our catalogue for the collection or click here to place a hold on any or all the titles that make your tummy rumble. You can also check out the book display that is on the main floor of Cameron Library through the month on June and check out any of the books on display.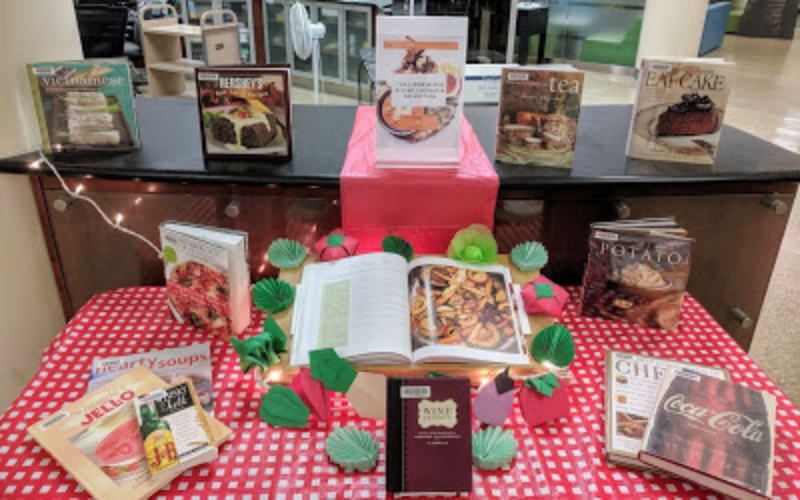 If you're looking for a little extra you can learn more about on previous in-house exhibitions from our Bruce Peel Special Collections and other Research Collections by exploring online or by scheduling an in-person visit.