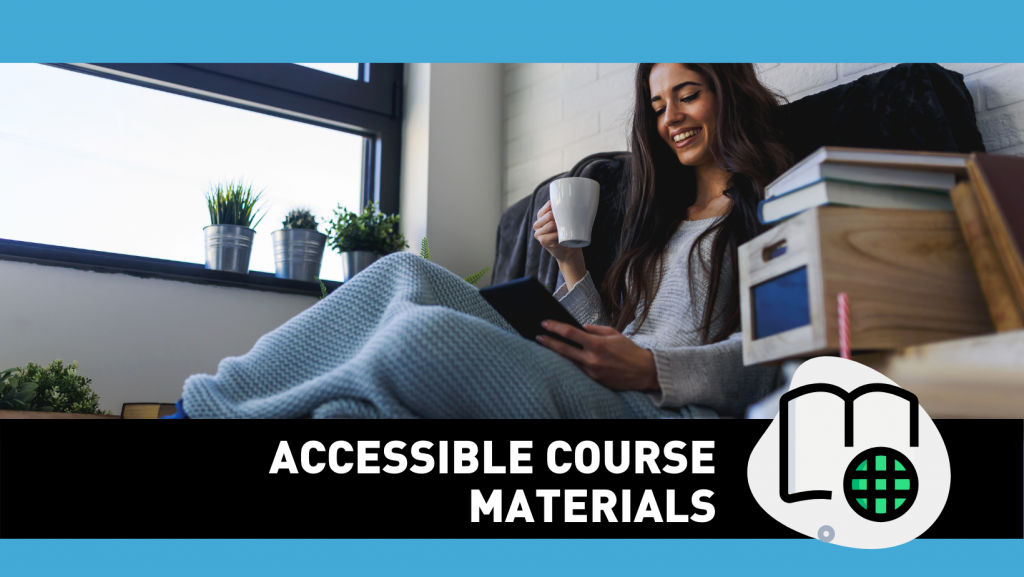 Are you teaching a course this fall? I know… we're not even half-way through summer term and we're already talking about fall, but time moves quickly. A huge consideration that goes into planning an effective course is the required reading materials that your students will need to consume to be successful in your course. Are they going to be able to access their course materials should the unforeseen occur?
If the COVID-19 pandemic has taught us anything, it's that things can change suddenly. In the event of a sudden lockdown (fingers crossed this doesn't happen again), students might lose access to physical items that are located on shelf at one of our libraries. Just this past spring term when we were forced to close our curbside pick-up service due to public health measures some students were unable to access required readings that were only available in our physical collection. This caused an incredible amount of stress for these students who had no other options to access these books. How can you prevent this from happening to your students? Endeavour to choose accessible course materials.
What do I mean by accessible course materials? Accessible course materials are books and articles that are available electronically through University of Alberta Library or through open access publication channels (Open Educational Resources (OERs) and articles published in open access journals). Choosing such materials helps ensure that your students can access course readings more easily.
Tracking down open access articles and OERs is a tall order, but fear not, the library is here to help. Here are three services you can take advantage of:
Our librarian experts can help you in your search for accessible resources. Request an appointment with one of our librarian experts using our Book A Consultation form.
Use our Course Materials/Reading List Service. You can request that our course materials team check the availability of the items on your list, and purchase titles that are not currently in our collection.
Create your own OER. Michelle and our publishing team are more than happy to help you get started.
Not every book is available electronically, but taking a few extra steps in curating your course reading list can go a long way to help your students succeed. If you have any questions about our course materials service or potential course materials Ask Us!