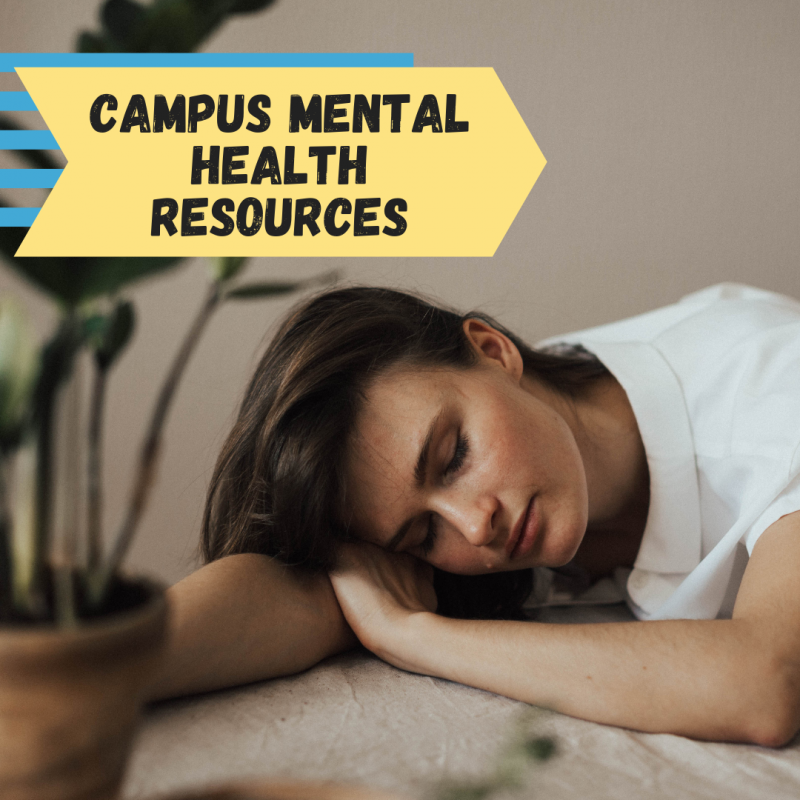 University has never been an easy ride under the best of circumstances, and these last few years have been… well, a lot to take. I think most of us would admit that current events have given our psyches a walloping. We are fortunate that the University of Alberta has a number of resources and services in place to offer support when life becomes too overwhelming. Since World Mental Health Day is this Saturday (October 10th, to be exact), we wanted to highlight some of the great mental health and wellness resources that members of the University community have access to (virtually!). You can find more information about these support services, as well as others, here.
Peer Support Centre – It's easy to feel isolated and in need of someone to chat with, especially these days. Volunteers from the University's Peer Support centre are there to help lend a friendly, sympathetic ear, no matter how big or small a problem may seem. You can book an appointment for a virtual session on their website.
First Peoples' House – Campus members who identify as First Nations, Metis or Inuit can access support services that honour an Indigenous Worldview. If you are looking for academic or personal assistance the team at First Peoples' House can help guide you. Like all of the services listed here services can be accessed remotely upon request.
The Landing – A safe space for people of all genders and sexualities, The Landing offers peer support and education services to LGBTQ2S+ persons and their friends, family and loved ones. They are currently offering a drop-in peer support space Mondays through Thursdays via zoom. Visit their website for more information.
Interfaith Chaplin's Association – For faith-based support, the team at the Interfaith Chaplin's Association is available to offer spiritual counsel no matter what belief system an individual identifies with. They can also offer assistance with significant rites of passage and offer referrals to campus religious groups and activities. Support requests can be made through email.
International Student Services – Besides welcoming our diverse community of international students, International Student Services offers all sorts of supports to help international students acclimatize to life in Edmonton (for those students who are taking part in on-campus classes), immigration information and other advisory services.
Counselling & Clinical Services(CCS) – Offering individual and group counselling virtually, psychologists and psychiatrists on staff at CCS are here to help. Anyone looking to access their services must first register for an Initial Consultation (IC) so that CCS staff can ensure the best course of support. It can few days get an IC so those who are in need of immediate help are urged to contact ACCESS 24/7 at 780-424-2424, ext 2, the Kids Help Phone at 1-800-668-6868, or the 24 Hour Distress Line at 780-482-4357.
Sexual Assault Centre – For those affected by sexual or relationship violence, staff at the Sexual Assault Center are currently offering appointments for phone consultations with their team of psychologists. You can find more information on their website. Those looking for more immediate help are advised to contact Alberta One Line for Sexual Violence (1-866-403-8000) which is open 9:00 a.m. to 9:00 p.m., 7 days a week.
Also, if in general you're feeling OK, but need a little pick-me-up, exercise is an awesome way to boost your mood. The University's Campus & Community Recreation have a number of wellness offerings that can be accessed remotely, including a set of short video workout videos, regular virtual exercise classes and their upcoming non-credit course Wellness 101.
Your health and wellbeing is important to us. We want to make sure that everyone in the University community is able to be successful. As always, if you have any questions, please ask us.